The fortnightly news show What A Week will be back after the holidays. If you want to listen to any of our previous shows in the meantime listen on our Mixcloud. To keep up to date throughout the festive period follow us on twitter. Happy New Year from the Insanity Radio News Team!
In National News:
Labour 'staking out centre ground', says Jeremy Corbyn.
• Labour is 'staking out the centre ground in British politics', Jeremy Corbyn has said in a new year message.
• Mr Corbyn said the prospect of a 'new Britain' was 'closer than ever' and he was leading a 'government in waiting'.
• Labour defied predictions of a landslide defeat in the 2017 general election to secure a hung parliament.
• The result saw Prime Minister Theresa May lose her Commons majority, but the Conservatives remain the largest party.
• Labour leader, Jeremy Corbyn, used this to attack a 'failed system' of governance and 'stagnant economy' of wealth disparity run by a 'self-serving elite'.
1,123 people named on the 2018 honours list.
• There are 1,123 people named on the main honours list issued by the Cabinet Office, with 70% recognised for work in their communities in a voluntary or paid capacity,
• Officials said future lists would see honours for 'inspirational action' by people following the Grenfell Tower fire and the terror attacks in London and Manchester.
• With one of the highest honours, Helen Sharman joins the Order of St Michael and St George- 26 years after becoming the first British astronaut with her journey to the Soviet Mir Space Station.
• Beatles drummer Ringo Starr and Bee Gees singer Barry Gibb received a knighthood for services to music.
• Darcey Bussell, Strictly Come Dancing judge and former ballerina will be made a dame.
• Children's author Michael Morpurgo and former deputy Prime Minister Nick Clegg have been knighted too.
• England women's cricket captain Heather Knight has been awarded an OBE after this year's world cup win.
• Grime artist Wiley- Richard Cowie- has been awarded an MBE.
• Actor Hugh Laurie was granted a CBE.
• To see the full list of those recognised on the 2018 honours list click here.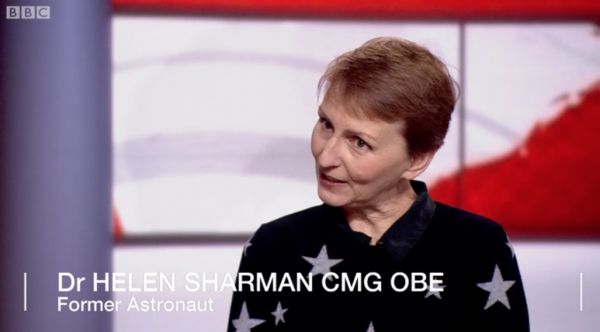 Drunk tanks may become norm, NHS boss warns 'selfish' revellers.
• Bristol launched the UK's first drunk tank 3 years ago in a partnership between the police, ambulance and local hospital,
• Known officially as an alcohol recovery centre, it is a state-of-the-art medical facility contained in a 60ft-long converted articulated lorry. The vehicles have beds, seats, 2 showers, medical drips, oxygen, blood testing equipment and a pump system for the worst-affected revellers.
• It is staffed by paramedics who provide basic treatment, although those who need it can still be sent to A&E.
• There are now around 16 mobile units- also known as booze buses- across the UK, according to a recent survey, and a number of cities operate them all year round, including Newcastle, Cardiff, Manchester and Bristol.
• Head of the NHS, Simon Stevens, said he would be closely monitoring how the mobile units cope on New Year's Eve before deciding whether they should become a regular feature.
• It is estimated 15% of attendances at A&E are due to alcohol consumption. This rises to about 70% on Friday and Saturday nights and Stevens hopes the drunk tanks will reduce this figure.
• Dr Katherine Henderson, a consultant in emergency medicine from Guy's and St Thomas's Hospitals, has criticised the announcement.
• Henderson believes it might be better to have a conversation about people drinking less on a night out instead.
• Henderson told the BBC "You're saying 'there's a safety net for you', rather than saying 'how are you going to get yourself and your friends home safely'?"
• In North Ireland, Belfast operates an NHS-run unit and an SOS bus, which helps anyone who is vulnerable.
• In Scotland, there are no drunk tanks in operation and the government said they had no plans to introduce them.
In International News:
North Korea: South seizes second ship in oil supply row.
• South Korean authorities have seized a second ship suspected of supplying oil to North Korea in violation of international sanctions, officials say.
• The Panama-flagged tanker, which is named Koti, is being held at a port near the western city of Pyeongtaek.
• South Korea has already impounded a Hong Kong-registered ship it suspects of secretly transferring 600 tonnes of refined oil to a North Korean vessel.
• The UN imposed sanctions on the North in response to its weapons programme.
• The latest vessel seized, which has mostly Chinese and Burmese crew, is a 5,100-tonne oil carrier, South Korean news agency Yonhap reported.
• South Korea revealed on Friday that it was holding the Hong Kong-registered Lighthouse Winmore.
• That ship entered Yeosu port in South Korea on 11 October to load up with refined oil and left for Taiwan 4 days later.
• But instead of going to Taiwan it transferred the oil to a North Korean ship and 3 other vessels in international waters on 19 October, South Korean officials were quoted as saying.
• The Lighthouse Winmore was seized when it returned to Yeosu in November and remains in South Korea.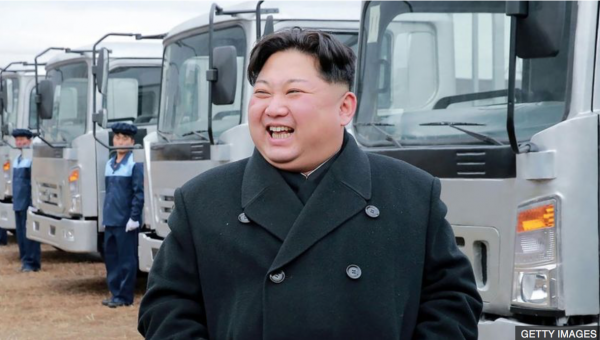 Iran protests: 'Iron fist' threatened if unrest continues.
• Iran's Revolutionary Guards have warned anti-government protesters they will face the nation's 'iron first' if political unrest continues.
• Protests have been taking place across the country since Thursday and were originally over living standards and raising food prices.
• However, the protests have developed into a broader anti-government protest.
• The Revolutionary Guards commander said the protests had degenerated into people chanting political slogans and burning public property.
• The protests are the biggest show of dissent since huge pro-reform rallies in 2009.
• There are reports of two deaths in Dorud, after apparently being shot.
• There were calls for the removal or death of Iran's Supreme leader, Ayatollah Ali Khamenei, in the cities of Khoramabad, Zanjan and Ahvaz.
Bosnia war crimes: Former female fighter Azra Bašić gets 14 years.
• Azra Bašić, who was known as "the mistress of life and death", has been sentenced to 14 years in prison by a Bosnian court for war crimes carried out in the 1990s.
• She was found guilty of crimes during the Balkan war, including the torture of ethnic-Serb civilians.
• The most serious of her offences was the murder of a restrained prisoner whom she stabbed in the neck, the judge at the Bosnian court said.
• Bašić had been living in the US under an alias for almost 20 years before her arrest in 2011. Friends there said she was 'big-hearted' and 'a very nice lady.'
• Azra Bašić was extradited from the US in 2016 and found guilty of war crimes she committed in April 1992 on Wednesday.
• The sentence is the most severe to be handed to a woman involved in the conflict.
• Biljana Plavšic, the former president of the autonomous Serb region of Republika Srpska, remains the most famous female war criminal of the former Yugoslavia.
• Plavšić, 87, was sentenced to 11 years in prison in 2003 after pleading guilty at the UN tribunal in The Hague.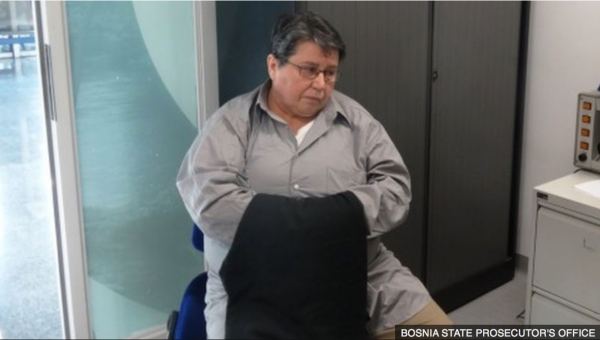 In Sport News:
Andy Murray will be happy to be playing at '30 in the world level.'
• Former world number one Andy Murray says he doesn't mind if he is playing at '30 in the world level' as he prepares to return from 6 months out.
• The 30-year-old British tennis player has dropped to 16th in the world having taken time out of the game since July with a hip injury.
• Murray is set to make his return at the Brisbane International as he prepares for the Australian Open in January.
• Murray has told the press, 'I just want to enjoy playing again. I've really missed it the last 6 months or so.'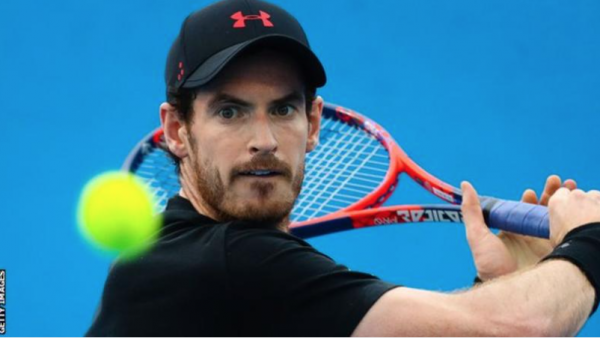 Ashes: England coach Trevor Bayliss denies ball-tampering claims in fourth Test.
• The England coach Trevor Bayliss has dismissed suggestions that England tampered with the ball in the fourth Ashes Test against Australia in Melbourne.
• Australian television broadcast footage claimed to show England cricketer, James Anderson, digging his thumb nail into the ball during Australia's second innings.
• Umpires Kumar Dharmasena and S Ravi spoke with England captain Joe Root, but they were satisfied that nothing improper had taken place and the ball was not changed.