Insanity Radio is a community radio station based at Royal Holloway, University of London. We broadcast on FM and online, 24/7. We've been broadcasting to the local community since 1998.
We're not a commercial station, so we don't exist to make money. We curate great radio, and provide a platform for new radio personalities and up-and-coming artists. We support local enterprises, ventures and events, and provide local listeners with great local information and content. We broadcast from Royal Holloway University in Egham.
History

We first hit the airwaves in early 1998 with Brimful of Asha (the Norman Cook mix, of course!), broadcasting on FM under a Restricted Service License. The original studio was a spare room in the famous Founder's Building on the Royal Holloway campus. However, even the close proximity to Campus Security didn't stop several items going missing throughout the year. In 1999, we were forced to move and set up home in the Queen's Annexe, a then-temporary building on campus, which ironically remained home for over a decade and a half.
Late in 2000, we were granted an AM license by the Radio Authority. This heralded the start of continuous broadcasting, now known as 1287 INSANITY. In 2007, we applied for a Community Radio license, which was approved by Ofcom in 2010.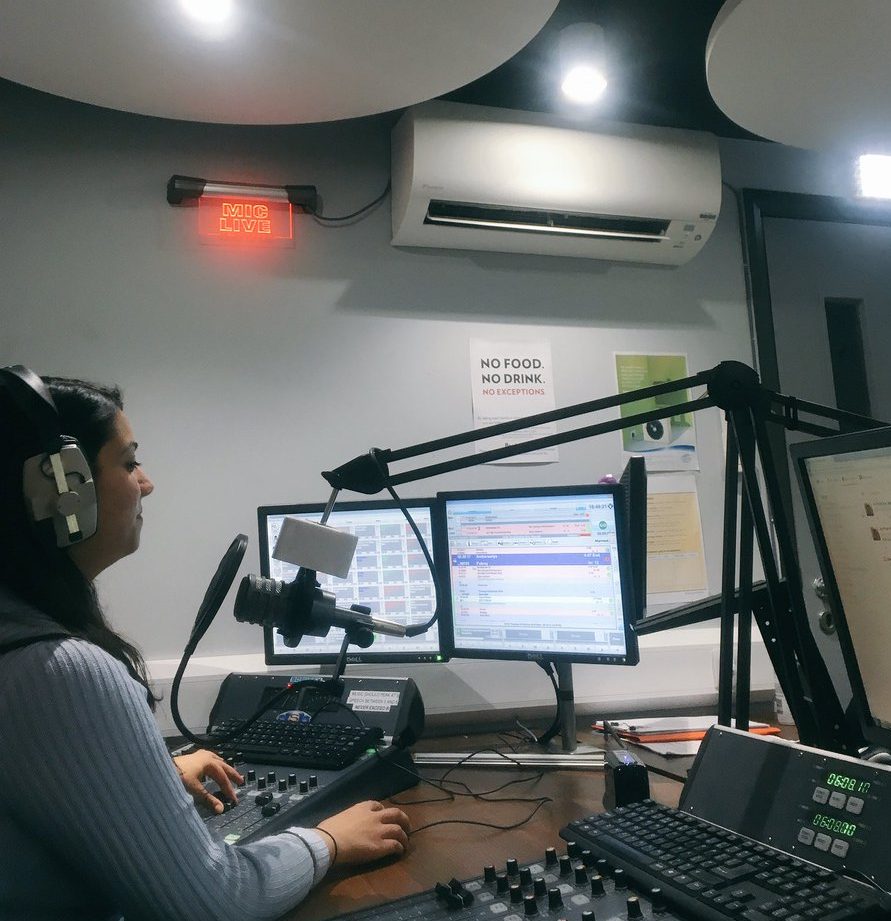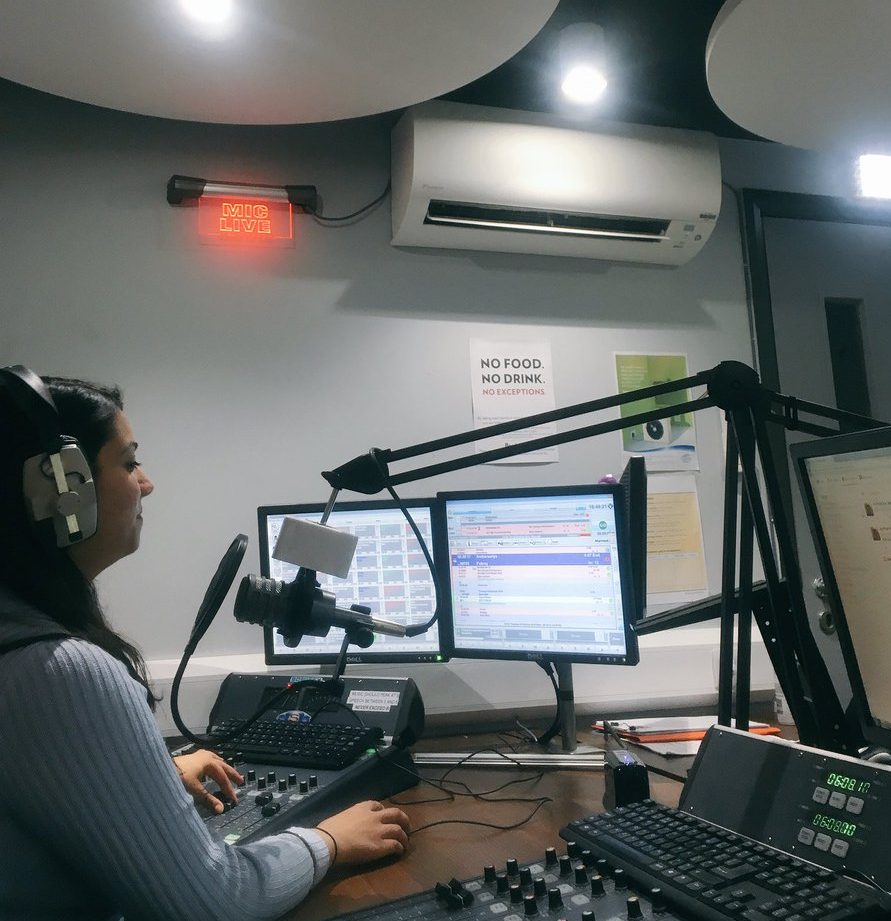 Insanity officially switched on the FM transmitter at midnight on the 8th of March 2012, after a few weeks of test transmissions. The first song to air on 103.2FM was Earthquake by Labrinth. We broadcast continuously to the surrounding area, and are one of just 5 student-majority stations in the UK to hold a community license. The AM transmitter was switched off a few weeks later after a record breaking on-air marathon.
In December 2014, we moved into the new complex located on the first floor of the Students' Union Building. A new studio was built from the ground up in just 7 days. We share this space with two other media outlets: the Orbital (the student magazine) and rhubarbTV (student TV/production).
The original Queen's Annexe studio and offices were demolished at the start of 2016, with the famous "monkey" painting salvaged and presented to the team.
In October 2016, we successfully renewed our community license and will grace the airwaves with music and good stuff until at least 2022.
Management – The Board 2016/17
Our Station is ran by the Production Board, headed by the Station Manager and Assistant Station Manager. Our operation is closely tied with the Royal Holloway Students' Union. For a full list of board members, visit this page.
Constitution
The station's existence and operation is outlined in the Insanity Radio constitution, parented by the constitution of the Students' Union from which we operate. The latest version was ratified in January 2017, and can be found here.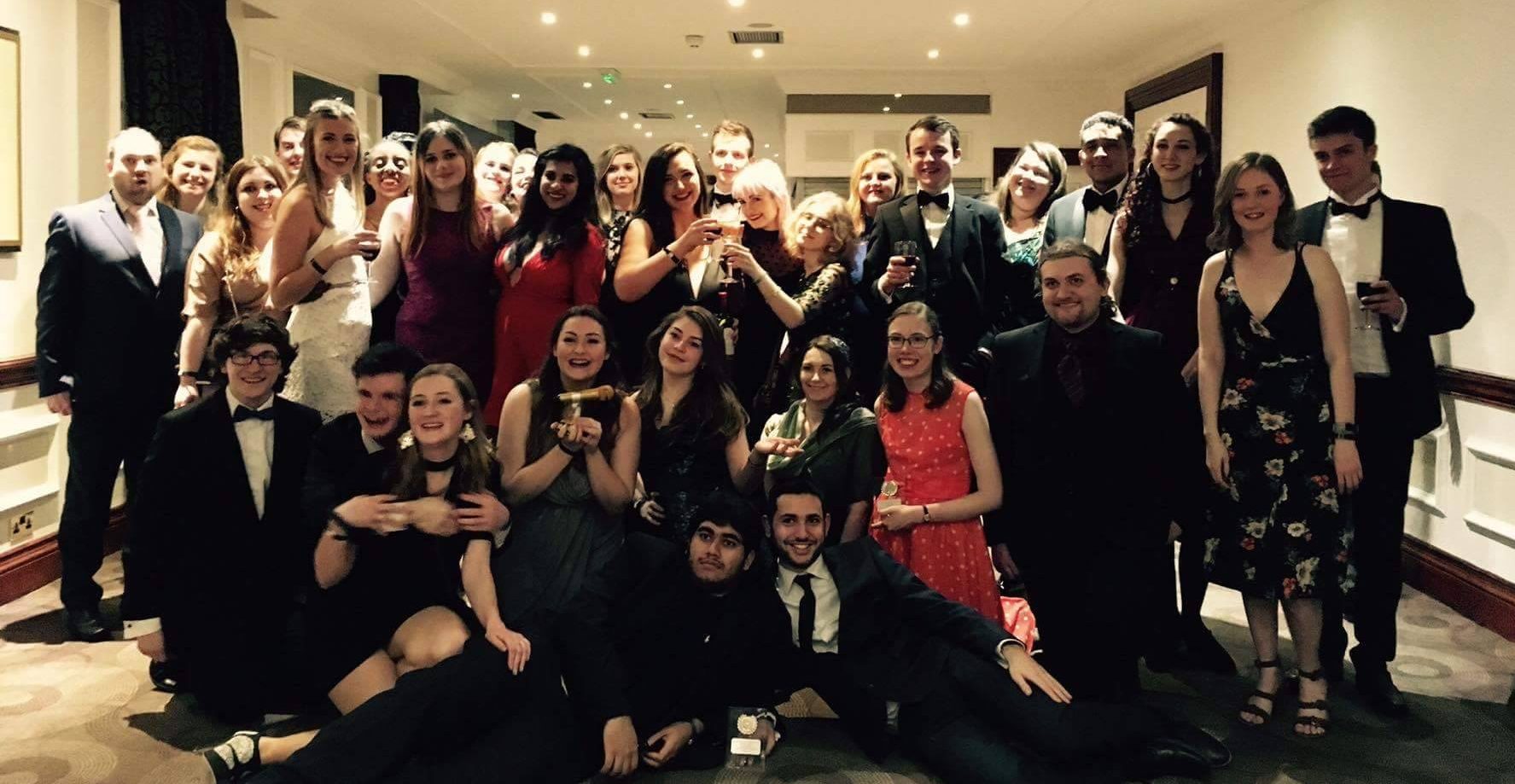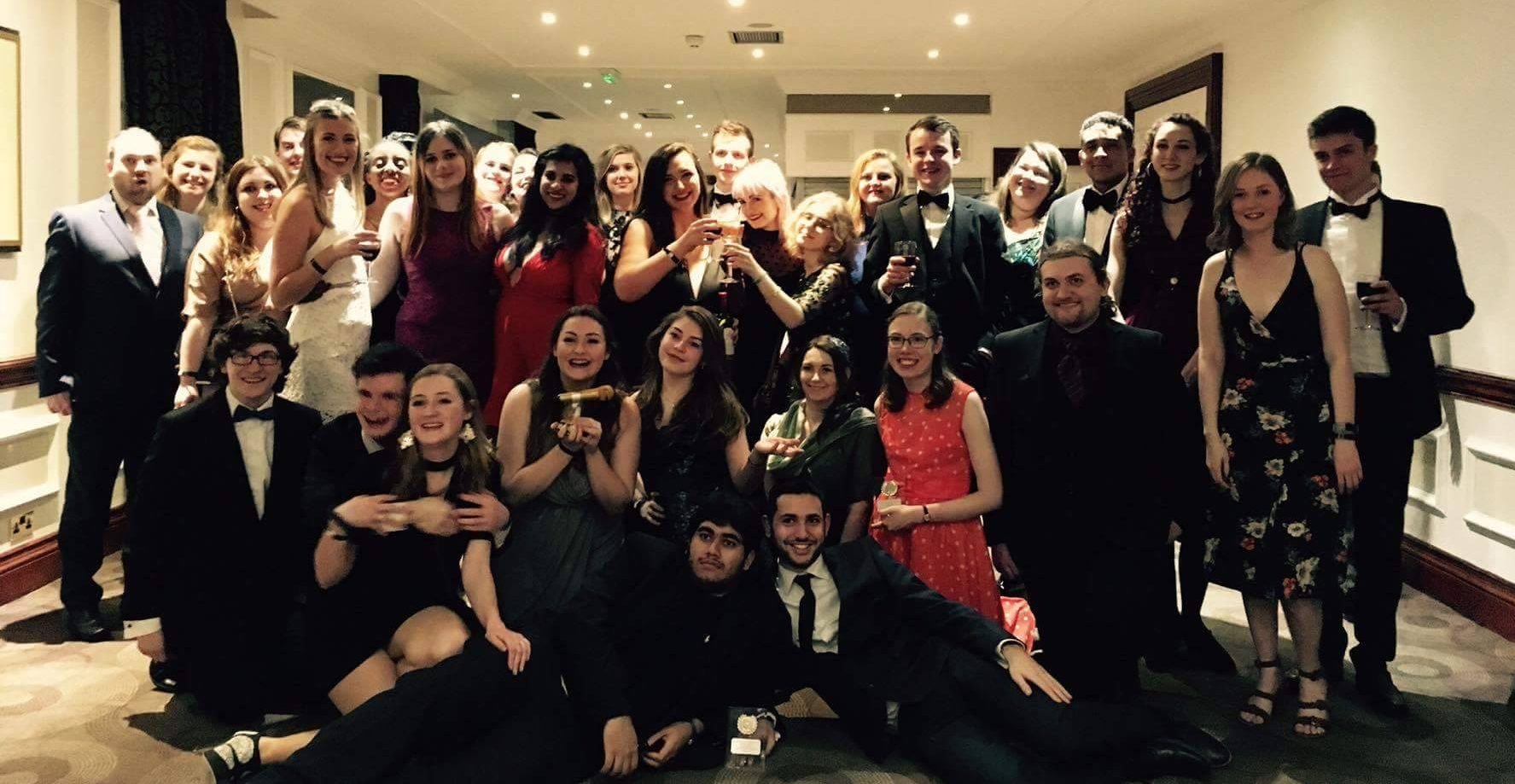 Awards and Recognition
Over the years, we have been recognised for our achievements by the Student Radio Association.
2017 – Winner – Most Committed Committee Member (Beth Carr)
2017 – Highly Commended – Best Outreach Project
2017 – Highly Commented – Best Team (Tech)
2016 – Nominated – Best Technical Achievement (Cortex Account System)
2016 – Highly Commended – Most Improved Station
2016 – Highly Commended – Best Outreach Project – (Insanity Radiothons)
2012 – Silver – Best Technical Achievement (OpenOB: Low Latency Audio Over IP)
2011 – Gold – Best Technical Achievement (IRIS – Interchangeable Radio Ingest System)
2008 – Silver – Best Marketing and Promotions
2006 – Silver – Best Male Presenter
2005 – Silver – Best Student Radio Station
2004 – Bronze – Off-Air Promotions and Imaging
2002 – Winner – Best Marketing and Promotions
2001 – Winner – Best Female (Natasha Sims)
2001 – Winner – Best Marketing and Promotions
2000 – Winner – Best Marketing and Promotions
1999 –  Winner – Best Marketing and Promotions