The fortnightly news show What A Week will be back after the holidays. If you want to listen to any of our previous shows in the meantime listen on our Mixcloud. To keep up to date throughout the festive period follow us on twitter. Merry Christmas from the Insanity Radio News Team!
In National News:
Wagamama apology for 'don't be sick' staff notice.
Restaurant chain Wagamama has apologised has apologised after a manager warned workers they face disciplinary action for calling in sick over Christmas.
A manager pinned a note to a rota at the North Finchley, London, restaurant saying it was the responsibility of ill staff to find colleagues to cover shifts.
Wagamama said the manager 'feared team member shortages' and regrettably decided to take this highly unusual approach', which is not company policy.
A spokesman for the Unite Hospitality union said: 'To threaten workers with disciplinary action for being sick is not just morally reprehensible, it may be unlawful under the Health and Safety Act and Equality Act as its discriminates against those with long-term physical or mental health conditions.'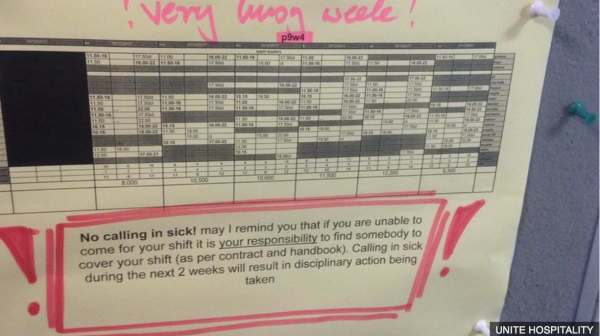 UK 'Christmas terror plot': Police searches resume.
Four people have been arrested in terror raids across South Yorkshire and Derbyshire, and an army bomb disposal unit was called to a house in Chesterfield.
Police have said that a cordoned area has been set up and nearby homes are being evacuated.
A 31-year-old man was arrested after the bomb squad cordoned off a street in Chesterfield.
3 other men aged 22, 36, and 41 were arrested in the Burngreave and Meersbrook areas of Sheffield.
Assistant Chief Constable of Derbyshire's police, Bill McWilliam, said: "We of course understand that police activity of this nature can be unsettling…However, please be reassured, the arrest we wanted to make has been made… Our advice remains to be vigilant, which is not different to our day-to-day advice in the current climate, but continue to go about your business as usual."
In International News:
Russian presidential vote: Navalny 'nominated to run' against Putin.
Russian opposition politician Alexei Navalny says he has gathered enough nominations to challenge Vladmir Putin in March's presidential election.
His supporters met in 20 cities across the country to secure the signatures.
Mr Navalny is still unlikely to run as election officials ruled him ineligible because of a corruption conviction which he says is politically motivated.
He told his supporters that he would call a boycott of the election if he were not allowed to stand.
Mr Putin has accused the opposition of hoping for a 'coup' but he insisted that would not be allowed to happen.
Tunisia bans UAE Emirates airline from landing in Tunis.
Tunisia has banned Emirates airline from landing in the capital Tunis after a number of Tunisian women were prevented from boarding its flights.
The move comes amid widespread anger in Tunisia, with rights groups condemning 'racist and discriminatory' measures.
The transport ministry said the measure would stay in place until Emirates was able to 'operate flights in accordance with law and international agreements.'
On Friday the Tunisian government said it had asked the UAE ambassador to clarify what was happening and had been told that the measures had been temporary and had already been lifted.
Zimbabwe takeover leader Chiwenga named Mnangagwa's deputy.
Zimbabwe's new President Emmerson Mnangagwa has appointed Constantino Chiwenga as one of his deputies.
Chiwenga was involved in the military takeover that led to the overthrow of ex-president Robert Mugabe.
Chiwenga recently retired as army chief, prompting speculation that he would receive a political post.
The appointment is seen as a first step towards becoming vice-president.
Like Mr Mnangagwa, Mr Chiwenga used to be one of Mr Mugabe's right-hand men, playing a central role in the seizure of white-owned farms and a brutal crackdown on the opposition after elections in 2008.
But he is said to be committed to rescuing Zimbabwe's economy, which he believes is in such a dire state that it threatens national security.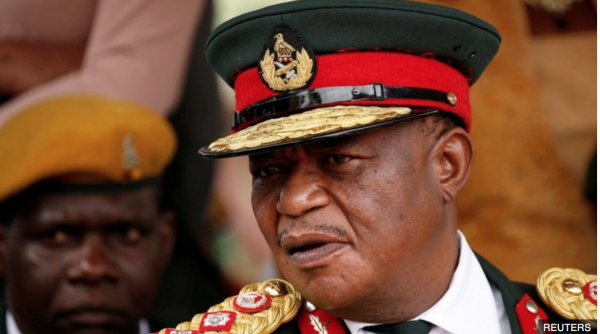 UN Security Council has voted to impose stricter sanctions on North Korea.
The United Nations Security Council has voted unanimously to impose tougher sanctions on North Korea in response to its recent ballistic missile tests.
The US-drafted resolution includes measures to reduce the nation's petrol imports by up to 90%.
North Korea already currently faces sanctions from the UN, the EU and the US.
San Francisco: Man arrested over 'Christmas terror plan'.
The FBI has arrested former marine Everitt Aaron Jameson, 25, due to suspicions that he was planning a terror attack on San Francisco.
It is alleged that he was planning to attack the popular tourist Pier 39 area.
Mr Jameson allegedly named the Pier 39 area as a target due to its popularity. He was also familiar with the area and knew it was heavily crowded.
On December 18th Mr Jameson apparently hesitated, telling an agent: 'I don't think I can do this after all. I've reconsidered.'
A search warrant for his home was issued where firearms and documents relating to the planned attack are said to have been found when the authorities searched his house.
The FBI criminal complaint says that the Muslim convert's letter made reference to Donald Trump's decision to designate Jerusalem as the capital of Israel.
The FBI explained that Mr Jameson came to their attention in September after he began expressing 'radical jihadi beliefs' and support of so-called Islamic State through social media use.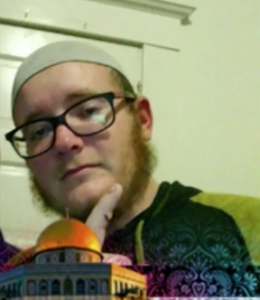 Ramaphosa vows to fight South African corruption.
South Africa's ruling political party, the African National Congress, has elected Cyril Ramaphosa to be the party's new leader, after a long voting process.
Ramaphosa replaces current President Jacob Zuma as the party's leader. Zuma's ex-wife, former cabinet minister Nkosazana Dlamini-Zuma, ran against Ramaphosa to be leader.
Ramaphosa has pledged to fight corruption and pursue a policy of 'radical economic transformation.'
Closing the party's conference, he said tackling unemployment and poverty should also be key party policies.
The next South African general election will be in 2019, and Ramaphosa is in a strong position to become president.
In Sports News:
Justin Gatlin: Sprinter 'shocked' by allegations about coach and athletics agent.
US World-Champion sprinter Justin Gatlin has said he is "shocked and surprised" after doping allegations were made against his coach and an agent.
Dennis Mitchell and Robert Wagner are under investigation by anti-doping officials, but both men deny the allegations against them.
Gatlin says that he fired Mitchell, who was his coach, as soon as he found out about the allegations, and has said that he has never used performance enhancing drugs.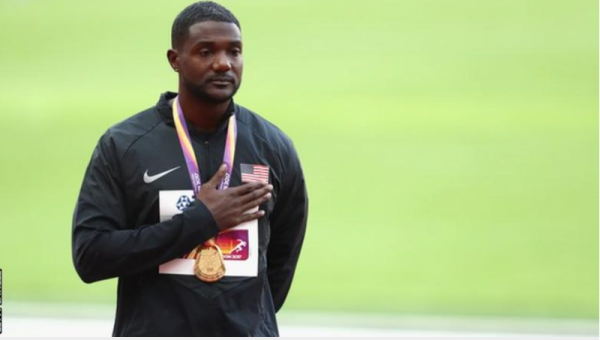 In Entertainment News:
Channel 4 has paid tribute to Googlebox star Leon Bernicoff, who has died aged 83, ahead of its Christmas special.
The retired teacher died in hospital on Saturday after a short illness.
His widow June Bernicoff, who joined the show with her husband in 2013, thanked the public for their support.
The Christmas special which aired on Sunday was dedicate to Leon's memory.
The Bernicoffs, from Liverpool, were the first couple to join the reality TV show's cast when it launched in 2013.
Leon leaves behind his wife June, two daughters, sons-in-law and grandchildren who have all been overwhelmed by the support they have received.
Tributes have contributed to flood in for the reality TV star from famous faces, fellow cast members and previous pupils.