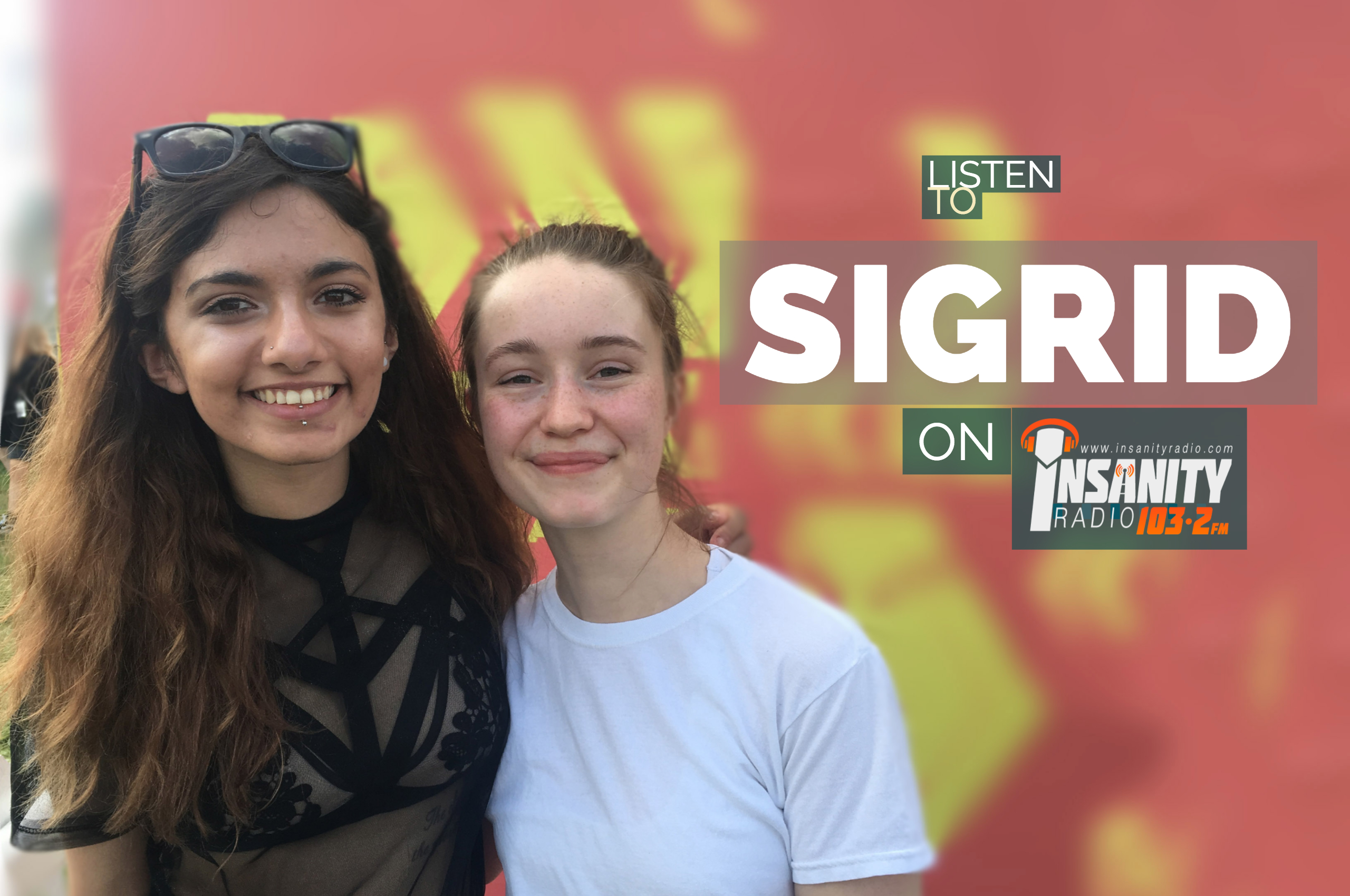 Insanity's Yasmeen had a chat with Sigrid, who has just won BBC's Sound of 2018, back in August.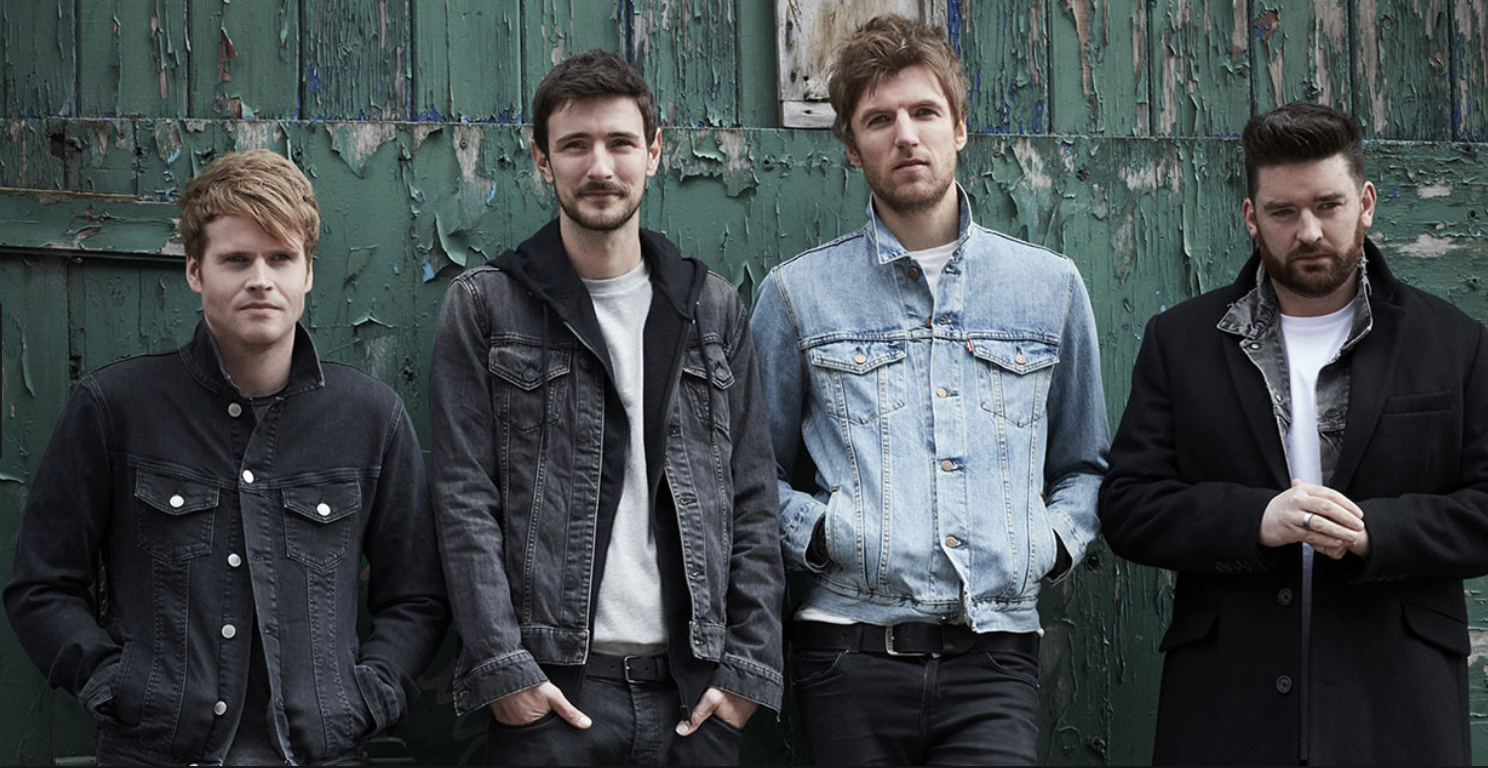 The O2 Apollo in Manchester was full of Kodaline fans of all ages on the 8th December. I think that's the great thing about Kodaline's music, they're the kind of songs you can sing with your younger siblings and your parents alike. For those of you who have never heard a Kodaline song you probably have because they're an underrated band that most people have heard of in some way. Do you watch Channel 4's hit Gogglebox? Well the theme tune is Kodaline's Brand New Day! I have to say that was a particular favourite during the show this weekend.
The open act was fellow Irish artist Áine Cahill whose vocals you could not fault. Her lyrics had a Lucy Spraggan kind of vibe. Her songs had a common theme of fake people and situations which sounds slightly bitter but her voice had the opposite effect and put you at ease. One of the stand out moments of her opening set was her mash up on Lana del Ray's Young and Beautiful and Lady Gaga's Paparazzi. You would think that those songs would clash but somehow, she found a way to combine them into a masterpiece. You can check out some of her original songs on her youtube channel, I'd recommend Blood Diamonds!
Do you ever worry that when you go to a gig they'll only play their new album, which let's be honest you can't sing off by heart as well as you could with the old classics? Well that wasn't a problem at all with Kodaline. The Irish band found the perfect balance between their old albums Coming Up For Air and In A Perfect World and their new songs. The reception of their new songs amongst the crowd on Friday suggests that they have a hit on the way! The band interacted throughout with the crowd and during their encore revealed that their new album is planned to drop in the new year. Keep an eye out people!
They opened with Ready to Change which could not have been a more perfect opener! It starts off slow to ease the crowd in and evolves into an all-round crowd pleaser. It had every member of the audience throwing their arms in the air and attempting to hit the high notes in the ohhhsssss. For me some of the stand out moments were Brother, The One and Honest. Even in those four songs there is such a mix in energy. The gig ranged from vibrant energetic performances which had the crowd singing back to the band at the top of their lungs to acoustic solo performances by lead singer Steve Garrigan. It was everything you could want in a gig.
I first discovered Kodaline because of a youtube channel called the Mahogany Sessions which I would recommend for all indie music lovers. The channel just has a knack for discovering the next big thing. They had performances by: fellow Irishman Hozier, JP Cooper, Jack Garratt, Birdy, Vance Joy, George Ezra, Bastille, James Bay and many more before they got big! Kodaline performed High Hopes and Big Bad World in their first Mahogany Sessions four years ago and blew my mind. Their live performance in Manchester topped their Mahogany Session which I did not think was possible. They've recently gone back to the channel to perform I Wouldn't Be which is their latest single so give that a listen. I Wouldn't Be is a very humbling track which has a slight Amber Run vibe to it. Don't you hate it when artists just get a bit too big for their boots? Well this song shows that Kodaline have not let success go to their heads!
Make sure you follow all of Kodaline's social media so you don't miss the album drop and can keep up to date about upcoming gigs. I would 100% recommend seeing them. If you fancy really pushing the boat out, they're doing the festival circuit again next summer so you can see them at Neighbourhood Weekender and TRNSMT Festival.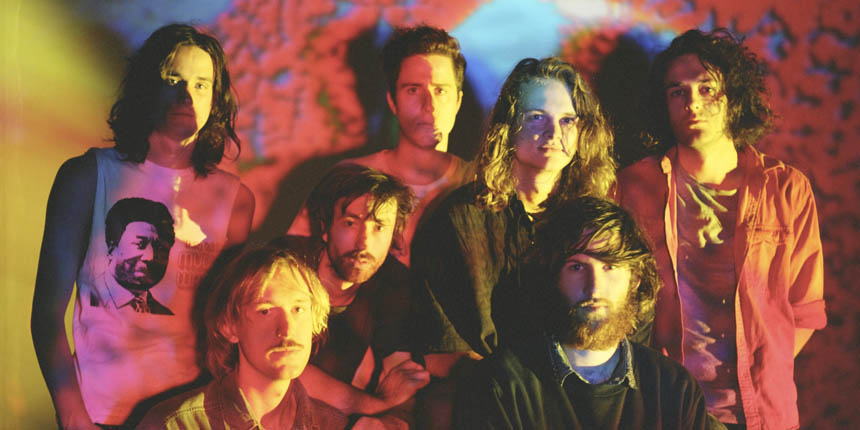 'The Australian band's fourth album of 2017 is a synth heavy psychedelic masterpiece'.
Polygondwanaland is King Gizzard & The Lizard Wizard's fourth album of 2017. Not their fourth album overall – this record actually marks the Australian bands' twelfth release since their 2012 debut, 12 Bar Bruise – but their fourth album released this very year, with the band due to release another before the year is out. Ambitious it might be, but the imaginatively named King Gizzard are just that – imaginative, and each album released so far this year is nothing short of incredible. Polygondwanaland is no different.
So far, 2017 has seen King Gizz release Microtonal Banana (an album composed of only microtonal tunings), Murder of the Universe (split into three parts, with the last chronicling the destruction of the world by a vomiting robot), Sketches of Brunswick East (a psych-jazz fusion collaboration with Mild High Club), and now, Polygondwanaland, an album which is not only polyrhythmic, hence the album's name, but also completely free. The band released the record through a dropbox and online links, letting fans listen to it for completely free, as well as encouraging people to produce their own CDs and vinyl, and if that's not a revolutionary idea in a world where music and music streaming is becoming ever-increasingly money-focussed, I don't know what is.
Polygondwanaland is its own album, but it also seamlessly links to the psychedelic rock band's other offerings from this past year – Leah Senior, the narrator from Murder of the Universe returns on track 'The Castle in the Air', and the opening track, 'Crumbling Castles', features a riff recognisable from 'People-Vultures', off Nonagon Infinity, their 2016 never-ending album (seriously, look it up. Each song joins onto the next, meaning that in theory, the album can be shuffled non-stop forever). 'Crumbling Castles', the opening track, is a ten-minute example of King Gizzard at their psychedelic best, and, honestly, might be one of the best things I've heard this entire year. Polygondwanaland is more synth-heavy than King Gizzard's previous albums, but it still fits so perfectly with King Gizzard's sound – a sound that is almost impossible to describe, but one that they've so completely made their own. Frontman Stu Mackenzie's vocals are truly superb on the entire record, and evolve and adapt to fit each song, with a decidedly more staccato tone than heard on other albums, and this is heard particularly on the album's title track, a stunning mix of synth and psych-blues bass.
Mackenzie doesn't just provide vocals, however – back to back songs 'Loyalty' and 'Horology' feature his flute playing on top of what starts off as a mellow bit of psych blues, before adding guitar (Mackenzie also plays both electric and acoustic guitar for the band, as well as synth and percussion, with the rest of the band being comprised of Michael Cavanagh on drums and percussion, Cook Craig on electric guitar and synth, Ambrose Kenny-Smith on harmonica and vocals, Lucas Skinner on bass and synth, Joey Walker on electric and acoustic guitars, bass, synth, vocals and percussion, and Eric Moore, the band's manager, as well as drummer and percussionist), and a clear example of the polyrhythms that gave their name in part to the album's title. The last three songs of the album are, for me, the standout tracks of the record – 'Tetrachromacy', 'Searching…', and 'The Fourth Colour', which signal something of a change within the album, with less synth particularly on 'The Fourth Colour', a song which itself almost constantly changes musical styles throughout its six minutes, and instead features guitars which sound almost reminiscent of Television's 'Marquee Moon'. The ending of 'The Fourth Colour' is electric, every bit a psychedelic experience, and is the perfect end for such a journey of an album.
Polygondwanaland is proof, if anymore was needed, that King Gizzard are one of the most exciting, innovative and talented bands currently creating, and with one more album due to be released before 2017 is out, it's doesn't look like they're going to stop creating wildly imaginative concept albums anytime soon.
Review by: Phoebe Hagan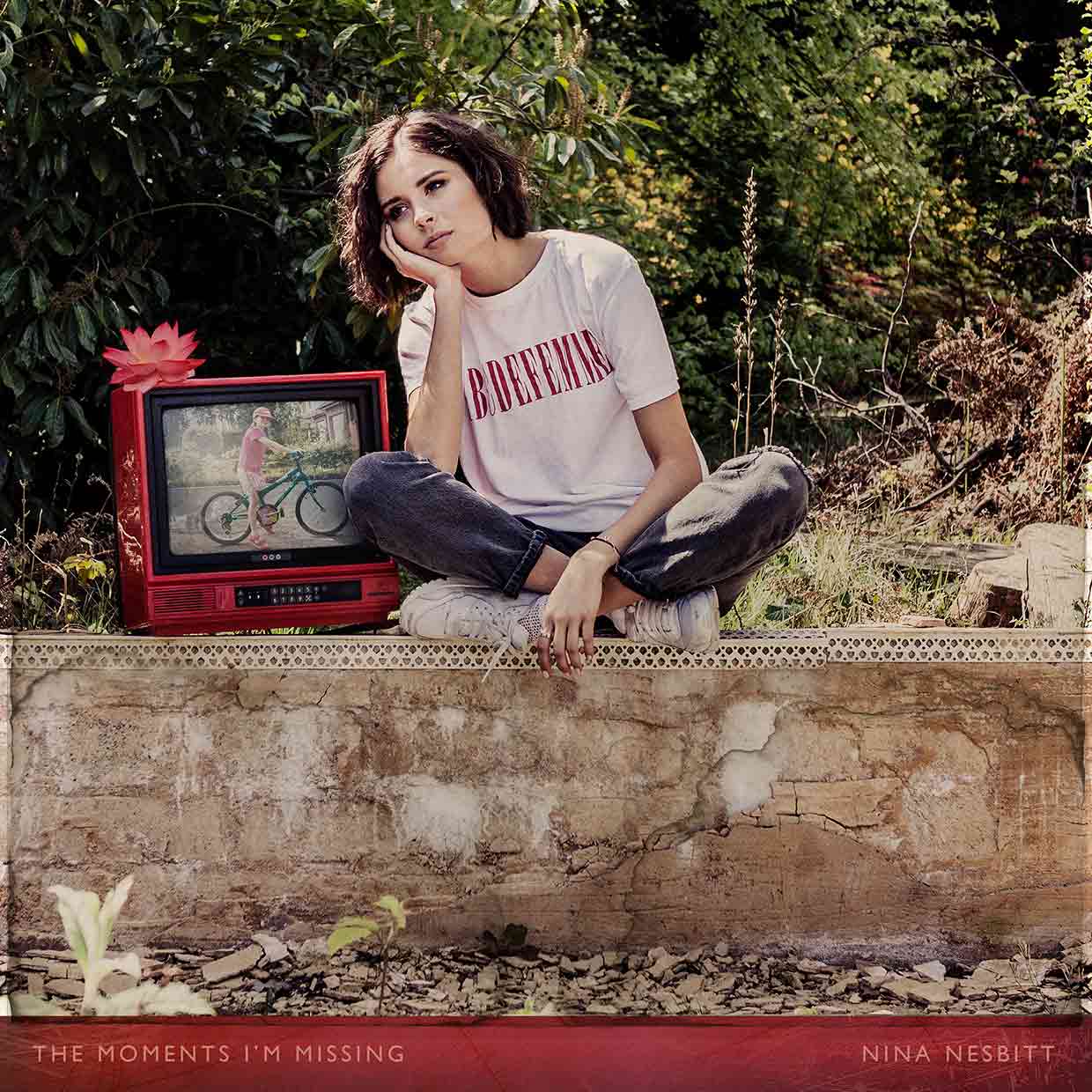 The Garage venue in London was full of Nina Nesbitt's fans on the 20th November. I found a place to stand among the crowd and managed to catch the last couple of songs from support act Goody Grace. His song 'Pretend' began with acoustic guitar finger picking and the opening lyrics 'f*** you' which juxtaposed the delightful intro. The song's lyrics were clever and insightful, accompanied by the acoustic guitar; it was a very good first impression of Goody. For the final song of his set he played 'Two Shots' which had a completely different vibe to 'Pretend'; evident of Goody's diversity. To the steady beat he had the crowd swaying with two fingers in the air as he sung the lyrics 'I just took two shots' hyping up the audience for Nina's set.
A stage adorned with lotus flowers, the fans and hipsters out in their masses, The Garage was ready for Nina Nesbitt. She started with one of her recent releases 'The Moments I'm Missing' before saying she was going to throw it back to 2012. All the fans knew what was coming, if the room wasn't already exciting, the tension just built. We weren't disappointed. Picking up her guitar she strummed the riffs of her first release, beloved by her fans 'Apple Tree.' I first heard this song when it was released, and I was 14, 5 years on I was singing the lyrics and dancing along with the rest of the audience, loving it. She then cleverly transitioned 'Apple Tree' into 'Stay Out' which calls out people on a night out 'stay out and see through my eyes' her clever lyrics exposing fake people 'they think they're from the sixties, but they were born in 1991'.
I always appreciate a bit of chat and banter from the performer, Nina got the audience to sing along (although I'm quite sure they would have without invitation), and admitted her new album, which is out early next year, is yet unnamed and has the working title NN2. By the end of the night fans were cheering 'NN2!', perhaps the name will stick? She played a few new songs from the album too, my favourite of which was 'Colder.' This song captivated the audience. Where we had been swaying and singing along Nina now held the audience on her every word with the beautiful melody and lyrics of her new song.
Her gig was diverse. She moved from old songs to recent releases and even to new songs. Many of her lyrics are, and she admitted it, about relationships, many about heartbreak or moving on. This had the potential to bring down the mood but each of her songs take a different view point and this diversity kept it upbeat. About one of her more upbeat songs 'Chewing Gum', she said she wrote it when she was single 'which was fun.' To contrast she played 'Ontario', written from inspiration from a letter she received from a fan and instantly wrote the song. It's about when you start liking someone and then find out they already have someone she explained.
She was so involved in creating the music on stage, swapping instruments each song, even mid-way through jumping from a drum pad to piano. It seemed like she really enjoyed herself on stage and the audience loved it.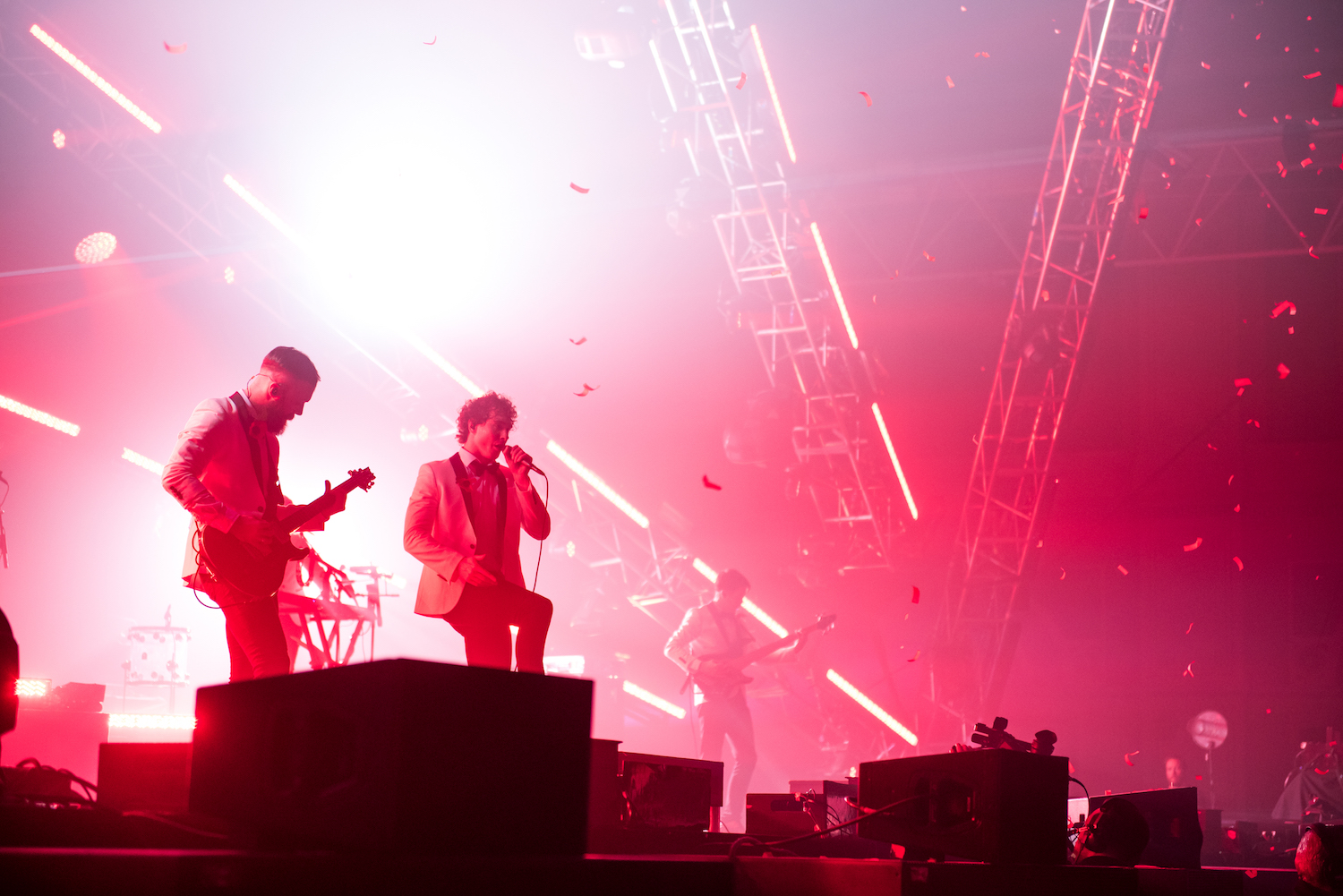 DON BROCO, to anyone who knows them, are a very special band. Despite easily selling out the 10,000-capacity Alexandra Palace venue last weekend, they continue to feel like one of the most grassroots and under-appreciated bands of this decade.
I first saw BROCO at the tiny Bedford Esquires venue, back in our shared home-town. If anything, the band absolutely proved then that you don't need big production values to enjoy their unique experience. Despite this being their largest ever performance, ironically with their largest ever production values, the band blew the audience away with what I think was their best ever performance.
I managed to squeeze myself into the second row. The band opened with Technology, the single from their new album (named, you guessed it! Technology). The crowd immediately turned feral. After the second song, I regretted having worn glasses, which were now in pieces on the floor. Oh well.
Next, Everybody. This popular dance song, once on our C-list, has a catchy accompanying dance. Despite Ally Pally being more packed than ever, and not a single person standing with their personal space uninfringed, a lot of the audience attempted the cowboy dance.
After playing some bangers from their last album Automatic, BROCO smashed out some tracks from their debut studio album Priorities. This was followed by one of their oldest songs, nearly ten years old, Thug Workout. A guaranteed play at any DB show, this heavy hit never fails to strike a chord with the audience. Combined with an absolutely epic light show (lasers never go amiss!), those in the mosh-pit seemed to be having the time of their lives.
Rarely do I get to go to a show and see such an overwhelmingly positive response to support acts. At a lot of concerts, fans wait impatiently for the main act and pay little or no attention to support. That didn't happen at this show. The American band State Champs, who DON BROCO accompanied on their first ever U.S.A tour, lent their vocalist Derek DiScanio to Further – a slightly downbeat song from the Automatic album.
Rob introduced their penultimate track, T-Shirt Song, with a prelude about what the song meant to the him and to band. He spoke briefly about how he and a friend had been in a very low place when the song was written. He spoke about how he found himself in a club, when the DJ dropped the Baywatch theme, and how the inspiration came from the crowd, who took off their t-shirts and swung them around above. This really struck a chord with the audience, who then did exactly this – and starred in the music video for the new song.
A rock concert is never complete without an on-stage proposal, and that's exactly what happened before Broco's final song, Pretty. The lights dimmed, and a strange figure approached, giving a speech. An ex-Army veteran, he proposed to his now-fiancé. The band returned wearing their infamous white suits, before performing their final song of the set. Pretty, released in May, showcased the band's new style. Featuring lots of heavy guitar riffs, they wrapped the show leaving the crowd wanting more, and also covered head-to-toe in moshpit bruises.
As alumna from Bedford Modern, the school that DON BROCO formed at, I wasn't at all surprised to see the Bedford crowd at Ally Pally. There were enough of us that the band thought we deserved a shout-out mid-set – you could definitely hear our response. Some of the band's old teachers made an appearance in the lobby at the end. It's really heartwarming to see a band that were once so small having flourished.
A huge thanks to Kane Layland for the photograph.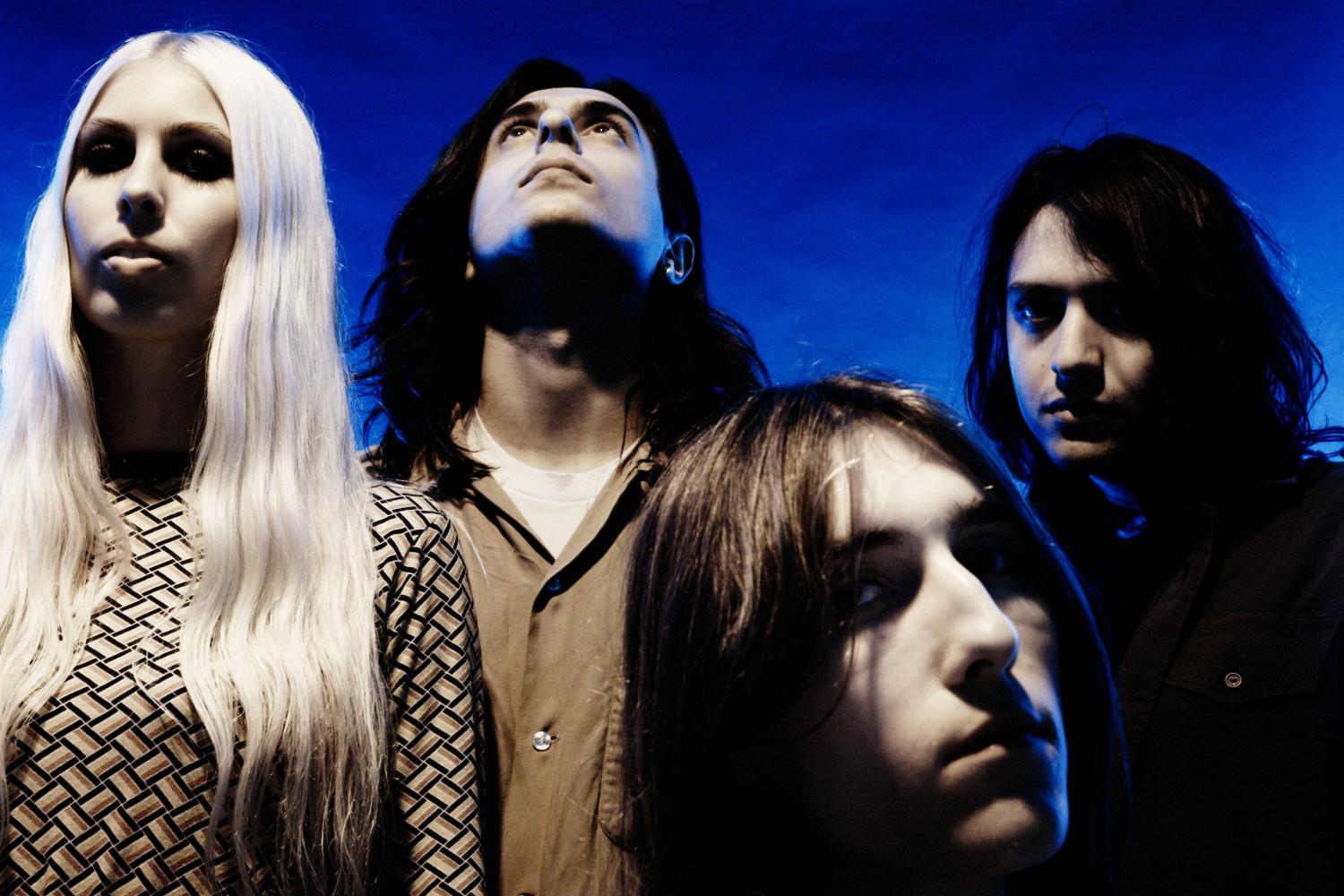 The October 17th gig at Scala was something of a homecoming for the South London indie-rock band, and what a homecoming it was.
Having released their self-titled album in September, it's been an exciting couple of months for INHEAVEN, and if there was one word that I would use to sum up the gig, it would be just that – exciting. The band have been releasing music since their 2015 single 'Regeneration' – a single which so caught the attention of The Strokes' Julian Casablancas that he released it on his record label, CULT RECORDS, and despite having only been together for a relatively short period of time, it's clear that INHEAVEN are one of the most exciting new bands to have ventured onto the indie-rock scene in recent years, and are definitely one to keep a close eye on.
They were supported by two bands – the four-piece indie rock group BLOXX from West London, and King Nun, a rock band signed to Dirty Hit, the same label that artists including Wolf Alice, Pale Waves and The 1975 are signed to, and a label that has been responsible for putting out some of the most exciting indie and indie-rock of recent years. There's the age-old saying that you often find your new favourite band after seeing them support the band you originally booked to see, and it's a saying that is definitely true for me in the case of BLOXX and King Nun. I'm loathe to use the word exciting again, but it's incredibly applicable to both these bands. BLOXX have already released four singles so far in 2017, including 'Curtains', a song featuring heavy guitars and incredible vocals from frontwoman Ophelia Booth. 'Coke' is another standout, as are 'You' and 'Your Boyfriend' – in fact, every song in BLOXX's set is a standout, and points to very, very bright things for the band's future. As for the second support act, King Nun – words can do little to properly explain just how much energy this band exude on stage, and how exciting (drinking game: take one drink every time Phoebe uses the word 'exciting' in this article) both the band and their music are. The singer and guitarist, Theo, spent more time jumping about in the air than with his feet on the stage, and honestly, I could write another entire article about King Nun. All I can say is that you absolutely need to go and listen to them right now – 'Tulip' and 'Speakerface' are my particular favourite singles.
INHEAVEN are a band that are incredibly visually focused – singer and bassist Chloe Little was a film student before she was in the band, and many of the band's songs start life as visual clips that then inspire songs to be written. Little also directs a number of INHEAVEN'S music videos, and the band has spoken in the past about wanting to try and bring some of that attention to visual detail to their live shows – this is incredibly evident, with a distressed looking American flag referencing the lyrics of 'Baby's Alright', and roses decorating mic stands and all other available spaces. The four piece band, made up of Little (vocals, bass), James Taylor (vocals, guitar), Joe Lazarus (drums), and Jake Lucas (guitar), played a fourteen song set, playing the entirety of their debut album, alongside some B-Sides of singles that didn't make it onto their debut. INHEAVEN's debut album is one of those rare albums that doesn't contain a single song that could be seen as a weak-link, and this showed during the gig, with the band playing tune after brilliant, high-energy tune. Each song is better than the next, from the almost 80's new wave inspired 'Stupid Things' to the raw and gritty 'World On Fire' – the song which saw the first mosh pit of the evening, encouraged by singer/guitarist Taylor. INHEAVEN's music is also exciting (there's that word again) in that it doesn't seem to fit quite into one genre – at times it feels like it could be from the 2007 height of indie music, or from the '80s art and college rock scene, and it could definitely also fit into the grunge genre at times. Little cites her inspirations as being Patti Smith, Sonic Youth, Siouxsie Sioux and Debbie Harry, and these influences are very apparent within their music. Other standout songs include 'Bitter Town', 'Real Love', and 'Vultures', a song that mixes Little and Taylor's vocals perfectly to create a high-energy punk rock banger. INHEAVEN have only just started, and I can't wait to find out what else they have in store.
Review by: Phoebe Hagan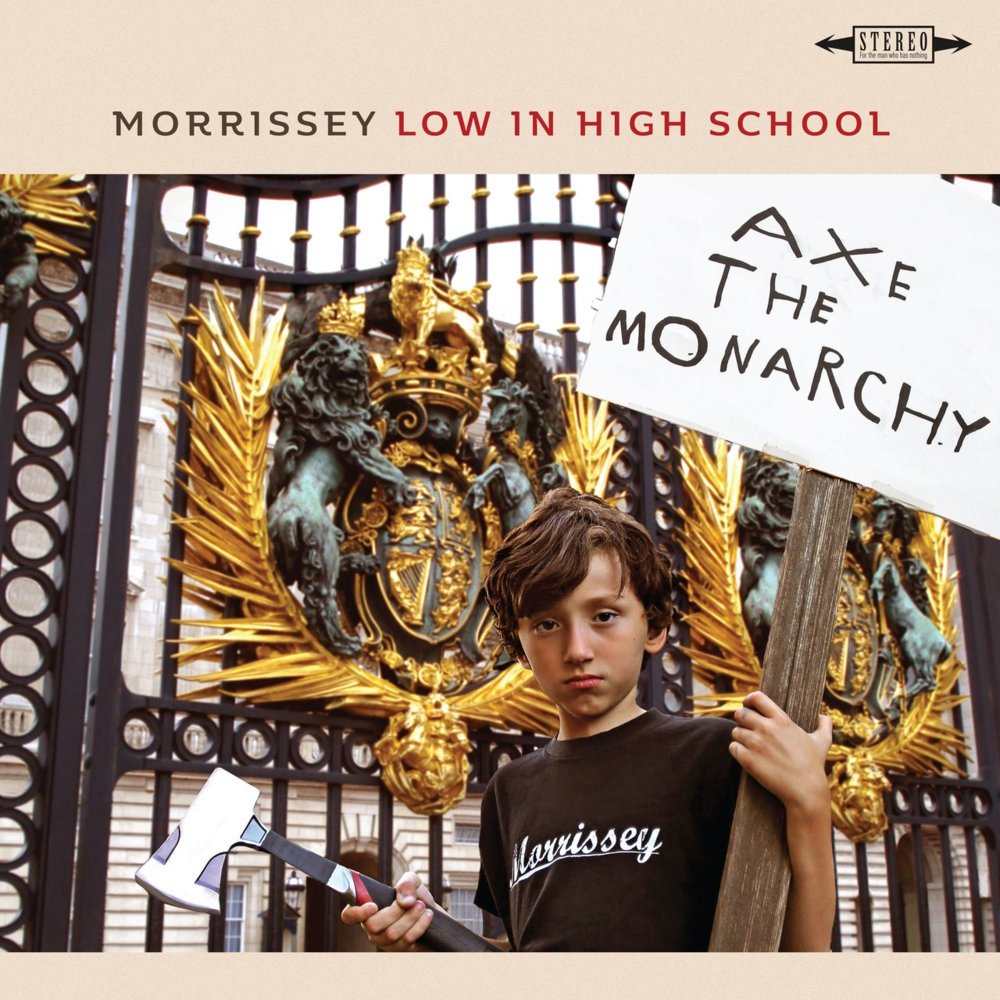 The music team review Morrissey's single 'Spent the Day in Bed' from his new album 'Low in High School.' The track's lyrics encourage listeners to stay in bed backed by electric piano and synths. Does our music team think Morrissey has another hit on his hands? Find out below…
Laura: It sounds like a parody of Morrissey, but I kinda want it as my alarm ringtone.
Molly: Sounds like Morrissey's auditioning for Lazy Town.
Phoebe: I wasn't sure if I liked it the first time I listened to it, so I listened to it again and realised I really hate it.
Emmanuel: Hey at least I have a new ringtone for my nokia phone.
Todd: Spent three minutes in hell.
Joe: Moz it's time to stop.
Mitch: It just didn't need to exist.
Jamie: Feels like a ringtone you'd bluetooth your friends on the bus in 2008.
Harry: I wanted to turn it off about quarter of the way through but other people were listening to it.
Ryan: It's like when you were 8 and tried to use nokia's ringtone maker.
It would seem not. This is just what we think, go and have a listen to the track to see if you agree.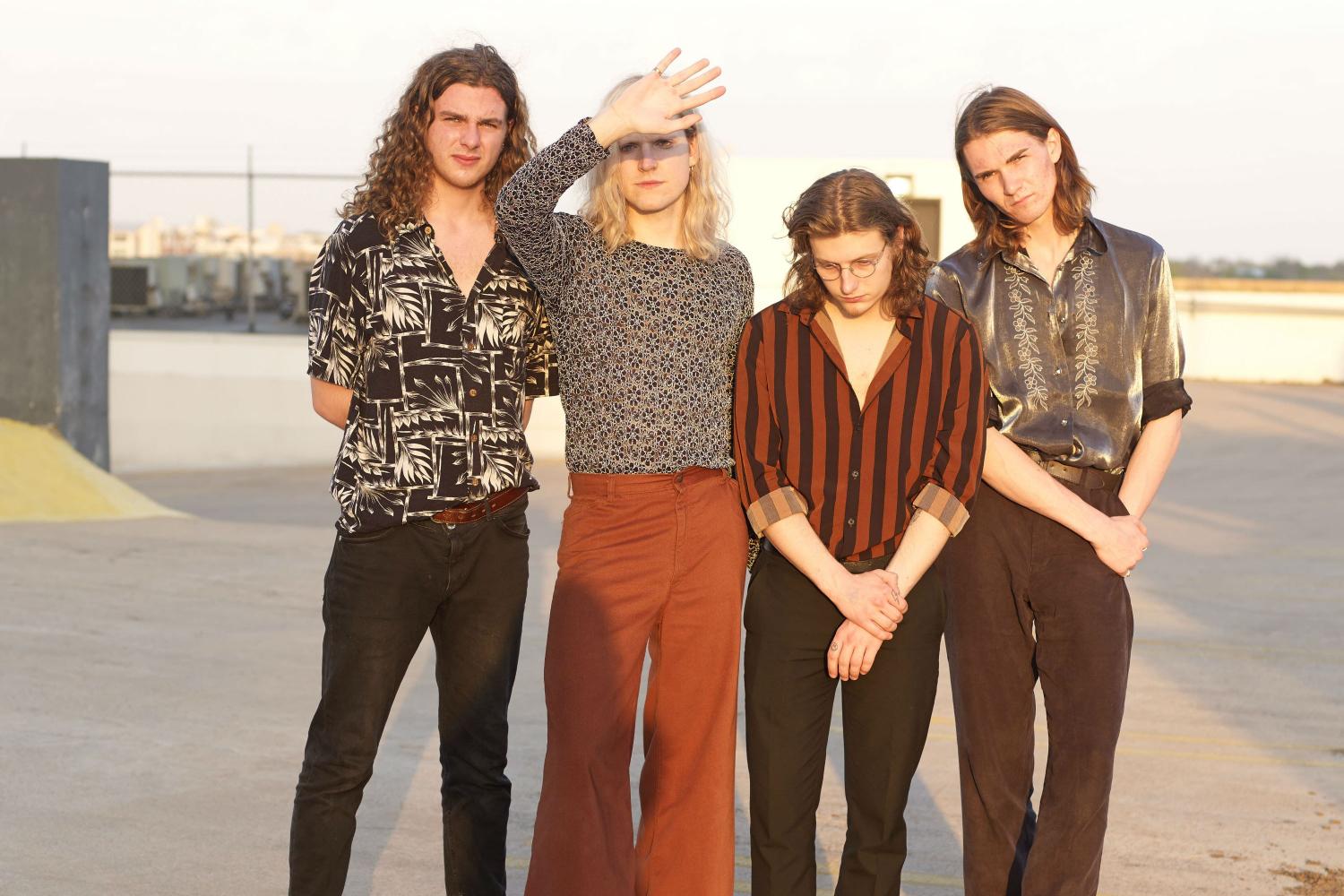 If you think guitar music is dead, think again, you obviously haven't had the pleasure of seeing Sundara Karma live.
An indie rock band originally from Reading, Sundara Karma released their debut album, Youth Is Only Ever Fun In Retrospect, at the beginning of 2017, following up from three successful EP releases. The October 5th gig at the o2 Academy Brixton was the biggest venue of the tour, and as lead singer and guitarist Oscar Pollock said whilst addressing the crowd, the biggest show the band have ever played.
Up first out of the two support acts was Willie J Healey, an indie guitarist, who released his debut album in August and whose blend of classic indie style guitar music, combined with some slightly rockier undertones in later songs, went down extremely well with the crowd. Following him was the Brighton band The Magic Gang, a band that was the perfect choice to support Sundara Karma – stylistically, the band produces music very much in the same vein to that of Sundara Karma, and the two bands share many of the same fans, evident by the mosh pit that sprung up during the first song of The Magic Gang's set. The Magic Gang have been outspoken in previous interviews about wanting to bring the UK indie scene back, and after seeing them perform, it's clear that they are incredibly intent on doing just that with their ear-catching and exciting music. They played a seven song set including crowd favourites 'Lady, Please' and 'How Can I Compete,' and are due to release their debut album sometime next year.
Prior to Sundara Karma taking the stage, what sounded like a 'Nature Sounds for Sleep' album was playing, creating a chill atmosphere in what was otherwise an incredibly excited crowd. The band opened with 'Another Word For Beautiful,' from their debut album, a song which was the perfect choice to follow the pre-set music, with its ambient opening and lead singer Oscar Pollock's almost Bowie-esque vocals on this track. It only took the band six songs until Pollock jumped into the crowd to sing 'Flame,' an undoubted highlight of their set and a song that is, without question, one of the best indie songs I've heard in recent years. The crowd seemed to agree, and it was amazing to see a band that had such support from fans already, having only just released their debut album. Sundara Karma is comprised of lead singer and guitarist Pollock, bassist Dom Cordell, lead guitarist Ally Baty, and drummer Haydn Evans, who all seemed to be genuinely having the greatest time onstage, and truly relished being able to play their new album to their fans. The band have spoken previously about using literary and philosophical references within their songs, most notably in 'Flame' and 'Loveblood,' and this attention to detail could also be seen in their backdrop of three circles, recognisable for being used several times in various album and EP cover art. These were lit from behind, looking almost like an eclipse and adding an even more artsy vibe to the gig. Other notable songs were the upbeat and catchy 'She Said,' an indie classic if ever there was one, and the two encore songs, 'Happy Family' and 'Explore.' The band put on a truly fantastic show for their biggest one to date, and having gone to the gig already a fan, I came away an even bigger one, with a renewed faith in the current UK indie scene.
Review by: Phoebe Hagan
After bribing persuading the organisers to give us unprecedented access to the festival, there was quite a bit of Insanity at Reading.
Over the next few days, we'll be updating this page with interviews, photos, and intelligence gathered over the long weekend.
Throughout the bank holiday weekend, Insanity provided live updates and content directly from Reading festival. We'll be sharing
Be sure to follow us on SoundCloud and Twitter.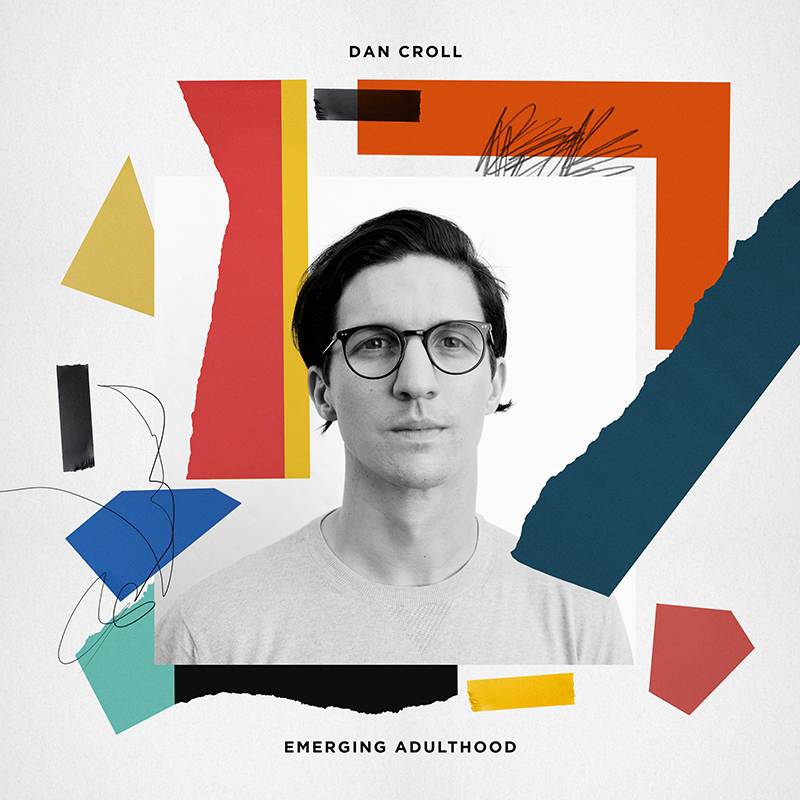 With his new album 'Emerging Adulthood,' released on 21st July, I had the privilege of having a phone interview with Dan Croll to talk about the release of the album and his most recent single Bad Boy, inspired by the common phase of wanting to be a bad boy but it 'just never worked out.' We talked inspirations, processes, his 'organic, alternative angle' of pop and how music wasn't always his plan.
Your new album is released in 3 days, how are you feeling about it?
I think… all of the emotions. I'm very proud of it, I'm very excited about getting it out, quite nervous about it too, but yeah I think mainly just excited though.
What can we expect from your album?
I think, compared to the first album, it's a lot more straight to the point, I think it's a bit more immediate. The way that it was recorded was kind of like a high intensity environment so I think that comes across in the album quite a bit as well.
Your album is called 'Emerging Adulthood,' does that name give us a suggestion of the themes of the songs or anything like that?
Yeah, well the name came from a book that I was reading, I guess it was kind of like a research paper almost, where it was talking about people who, are now more than ever they've got an endless amount of opportunities, unlimited resources, and people leave college or university and now they can do whatever they want; they can talk to people on the other side of the world, they can travel, and technology is so much more accessible. I think that's really exciting for some people, but I think other people find it quite overwhelming, I think I maybe found it a little bit overwhelming too. So I think the album is about assessing options and trying to find the right route to take and trying to find a bit of confidence.
Did you feel like that when you left university?
Yeah, I think I felt it then because music was such a new thing for me. I've always kind of felt a little bit on the back-foot, a little bit amateur because my close friends and then other artists and bands you know a lot of them have been doing this since like 'oh I've been playing guitar and writing songs since I was eight,' whereas for me I was seventeen/ eighteen and I went straight into a music institute and then before long was out of the music institute and into the industry and so it's very new. Also after the first album I kind of hit a few personal hurdles and so I was assessing whether I could do another album, and how I should do it, and where I should go and stuff like that so I had a lot of moments where I felt like that.
Music wasn't always your plan then?
No music was quite a late plan for me. My main focus was sport, was rugby, and I was playing that all of my life up until about seventeen when I broke my leg and it all ended quite abruptly and couldn't really get back into it and yeah so I was like well I do a bit of music so I guess I'll go for that.
So what was the first song you ever wrote?
The first song I ever wrote was a song called 'Marion' which I think is on Youtube somewhere, but yeah that's the first track I wrote.
Was that when you were at uni?
Ah no that was when I was about eighteen, seventeen/ eighteen.
When did you start writing this album?
I wrote it not long after we finished the first album, so maybe it was 2015 maybe, so I've had it for a while, I just hit a few hurdles along the way which really delayed it, and so yeah it's quite strange to think that actually I wrote it quite a long time ago. I definitely want to do a third album a lot quicker.
What's your song writing process?
My process I think is maybe a little bit different to others, I think a lot of people tend to write lyrics first, or a melody, stuff like that but I actually always start with the rhythm, with the drums. I find it really hard to work on songs if I don't feel like they've got a strong foundation so I'll usually spend a lot of time trying to find the right tempo, the right beat, the right drums, percussion, stuff like that, and then I'll build it from the ground up rather than the top down.
How would you describe your music to someone who might not have heard it before?
Ummmm… pop haha. It's quite simply pop but I think from more of a kind of organic, alternative angle than what's in the Top 20.
What were your inspirations music wise?
My inspiration mainly came from my mum who played a lot of big song writers, I think mainly American song writers strangely, a lot of Paul Simon, Burt Bacharach, Brian Wilson, The Beach Boys, Michael Jackson, and then others like ABBA and people like that, the big ones.
What are you listening to right now?
At the moment I've been listening to The Lemon Twigs, Bedouine umm yeah I think that's it. I've been so buried up to my neck in my own music that I'm not listening to a great deal of new stuff at the moment.
So your single 'Bad Boy' has already been released, where did the inspiration for that come from?
Once I'd done the album I was reflecting a lot on moments leading up to now and there's a phase that I think is quite common with a lot of people, where they kind of have this rebellious phase. I think mine and my friends were around high school where it's a common phase of either you want to go out with a bad boy/ bad girl or you wanted to be the bad boy/ bad girl, the stereotypical American High School kind of bad boy. But it just never worked out. And the song is just about being confident in your own skin and not needing to do that.
The music video for that, and you've also released a couple of other videos for tracks off your new album, who comes up with the ideas for your music videos?
Most of them have been me, with a couple of exceptions, I always like to be as involved as possible with music videos but at the same time things just get so busy that you've got to just hand it over to someone else.
They're all so interesting though as well, like the ones from your last album, with the green screen for 'In/Out'
Yeah haha that was a pretty low budget video.
It was great, I like that one a lot! Do you enjoy making them?
Truthfully? Not particularly. They're really tough things to do you know? You wanna get your message across, you wanna get everything across in the right way but there's so many ways to do it and yeah it's quite a stressful thing that I don't particularly look forward to music videos that often, but usually once they're done and they're out I feel a lot more confident about them.
Since your first album do you think your style has changed?
I think so, I think it's stepped away a little bit from the more acoustic to the more electronic, but I think just the process in the production has changed the most. That first album was recorded in an old school gym with just me and my mates, begged and borrowed equipment and I guess a little bit DIY, but a very fun way of doing it. But then the second album has gone the complete opposite way where it's been just me writing it all and I play all the instruments on the album and we recorded it in a very clean, polished, professional studio in Atlanta, and so it's been quite a different process, but I kind of like that, I wanted to go the opposite way for this one.
Did you enjoy one process more than the other?
I think equally because they're both just very different and hopefully the next one will be different as well, I think I'm quite… I don't know what the word… I guess impatient or I guess I kind of bore easily so I want things to continuously change as much as possible, so it's all exciting.
Are you looking forward to touring your new album?
Yes, really excited to get back out on the road! Especially we've got an American tour coming up in September and then we're looking at a European and UK tour after that, so yeah I'm really looking forward to that.
Do you have a most memorable moment from one of your gigs?
Ah they're all pretty memorable, there's a lot of amazing venues out there and the fans a lot of them stay, but a lot of them are new as well and yeah just all really cool.
Dan's album is released on the 21st July (THIS FRIDAY!!) so get excited and find it on Spotify, iTunes and www.dancroll.com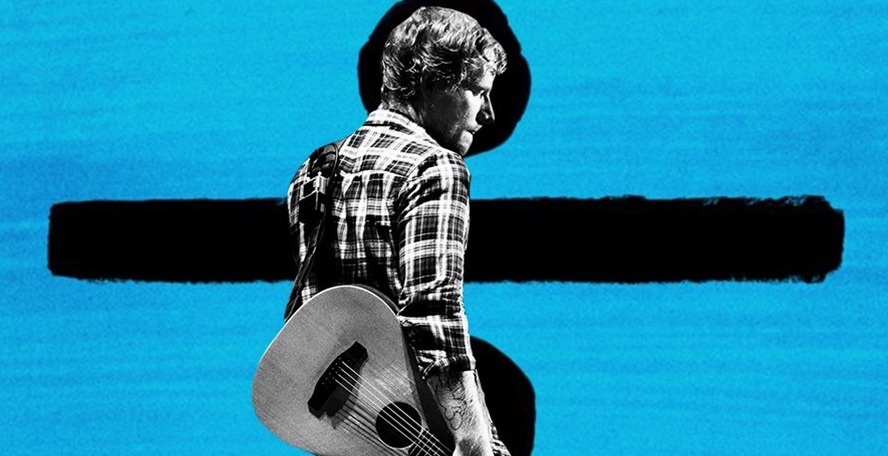 This is Ed Sheeran's third studio album, and I think it is his best album yet! It brings a certain Irish vibe to it, which relates to him because of his Irish heritage. In my opinion, this album really captures the meaning of life. For example: "Castle on the Hill" is written as a story of his life growing up, which gives us- the listeners- an insight into him as a person. Some of the songs aren't ones you might dance to in a club, but they have real emotion and are very well written and you can hear all of them in the way Sheeran portrays them.
If you want to test your carpool karaoke skills, songs like "Galway Girl" and "Shape of You" are the perfect tunes to belt out while in the car, giving off an upbeat and happy vibe- also very catchy! For me, Ed Sheeran is the best artist out there because he has that style that makes him stand out from the crowd. His music sends a message to people, that touches them and inspires them, that says you can achieve your dreams and be a success.
I can't wait to see what else he has in store for us in the future!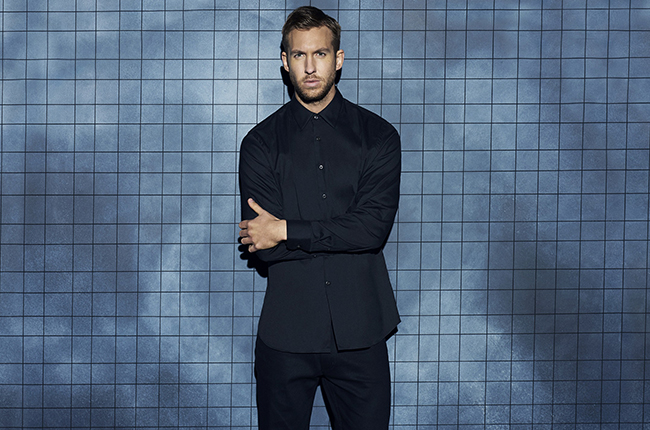 The latest Calvin Harris single is another hit, this time on the R&B/Hip-Hop charts. The hot track features that of the talented Frank Ocean, and rappers Quavo and Offset from the hip-hop group Migos. Will it be such a success with our music team? Read on to see what they had to say…
Rachael: "Mellow, nice jammy vibes."
Gemma: "Love the vibe and when the bass drops. Yaas!"
Leah: "Obsessed. Best Calvin song since 'Acceptable in the 80s'."
Megan: "The song is catchy and has an interesting beat, would probably listen again."
James: "A nice old school vibe to this groovy banger."
Charlotte: "Big transition in the middle, summery and bright!"
Halina: "Very summery and light but not a fan."
Laura: "Calvin going back to the mellow tunes he began with, and anything Frank Ocean does is Pure Gold."
Emma: "Really good throwback disco vibe with a sweet bass line."
Madeline: "Awesome jazzy intro that shows much of a banger this is."
Joe: "Great vocals and strong feature from Migos, beat however, is bland and unadventurous."
Noelle: "Good bass line. The kind of song you walk from A to B to. Would go on my monthly favourites."
Harrison: "A solid groove. A floor-filler for sure."
Kate: "The perfect funky tune you need at your pre-predrinks (around the time you're deciding what colour lipstick to wear)."
Helen: "A sunny and funky time to help hurry summer back into your life!"
By The Music Team.