The fortnightly news show What A Week will be back after the holidays. If you want to listen to any of our previous shows in the meantime listen on our Mixcloud. To keep up to date throughout the festive period follow us on twitter.
In National News:
UK embassy work found dead in Lebanon.
• Rebecca Dykes who worked at the UK embassy in Beirut, Lebanon, was found on the side of a motorway on Saturday.
• Dykes had been strangled according to information the police gave to the BBC.
• Ms Dykes had been working in Beirut as the programme and policy manager for the Department for International Development since January 2017.
• Local police have announced a second post-mortem will be carried out later.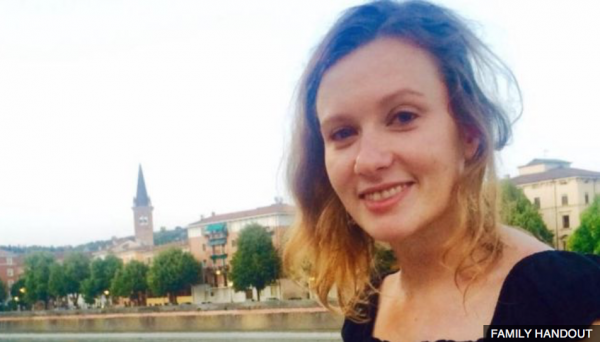 Birmingham crash: 6 dead in 'horrific' accident.
• Three vehicles were involved in an accident on Belgrave Middleway, near Edgbaston, at about 01:00 GMT.
• Three men in one car died at the scene and a fourth is critically injured in hospital.
• The driver of a taxi and his two passengers were also killed.
• West Midlands Police are investigating how the crash happened.
Salford house fire: Vigil held for killed siblings.
• Siblings Demi Pearson, 15, Brandon, 8, Lacie, 7, and Lia, 3, died following a fire at their home in Salford on Monday.
• Their mother Michelle Pearson, 35, who was also in the house at the time, remains in a coma.
• Zak Bolland, 23, Courtney Bierley, 20, both of Worsley, and David Worral, 25, of no fixed address, appeared in court charged with murdering the four children.
• All three were also accused of arson and the attempted murders of the children's mother Michelle and two 16-year olds who managed to escape the blaze.
• Hundreds of people have attended a vigil for the four children.
• An appeal to raise funds for the children's funerals has raised more than £16,000.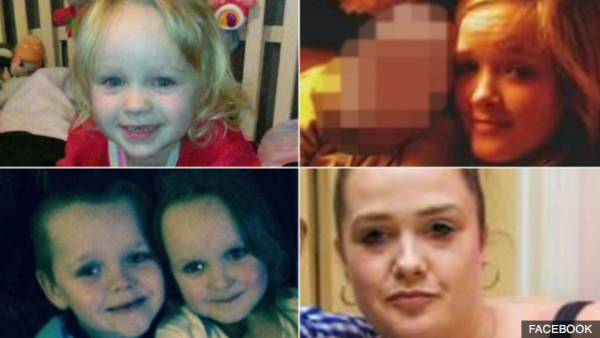 In International News:
Deadly attack on Methodist church in Pakistan.
• A suicide bomb and gun attack on a Methodist church in Pakistan has killed at least eight people, officials say.
• Militants stormed the church, which was packed with worshippers at the time, in the city of Quetta, some 65km from the Afghan border.
• The Islamic State group has claimed responsibility for the attack.
• Two suicide bombers were stopped at the church entrance, Sarfraz Bugti, the Balochistan region's home minister, said.
• Had the bombers reached any further there could have been hundreds more casualties, according to Bugti.
• One of the men detonated his bomb vest and the other was stopped in a gunfight with the police.
• A search operation is under way for two more attacks who fled the scene.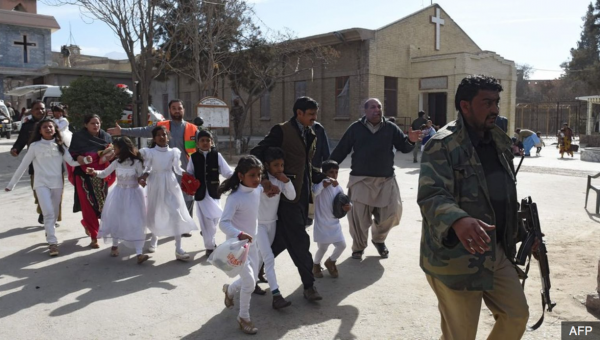 CIA 'helped stop Russia terror attack'.
• Information provided by the CIA helped Russian security services foil an attack on St Petersburg's Kazan cathedral, the Kremlin says.
• The attack was allegedly planned to take place on Saturday, according to officials.
• Russia's security service stated on Friday that it had detained 7 members of Islamic State supporters and seized a significant amount of explosives, weapons and extremist literature.
• In a phone call, President Vladmir Putin thanked Donald Trump for the CIA's intervention and asked Trump to pass his thanks to the CIA director, the Kremlin said.
• Mr Putin told the US President that Russia's special services would hand over information on terror threats to their US counterparts.
• Also in America, US intelligence agencies, including the CIA, believe that Russia tried to sway last year's US presidential election in favour of Mr Trump- claims rejected by the Republican party.
• A special council is investigating whether anyone from the Trump campaign colluded.
Barry Sherman: family disputes reports on mystery double death in Canada.
• The family of a Canadian billionaire and his wife have hit back at reports surrounding their recent deaths.
• Police are treating the deaths of Barry Sherman, 75, and his wife Honey, whose bodies were found in their Toronto home on Friday, as 'suspicious' but no suspects are being sought.
• Canadian media, citing police sources, have suggested the case is a possible murder-suicide.
• But a family statement has responded saying the no-one close to the couple believed this.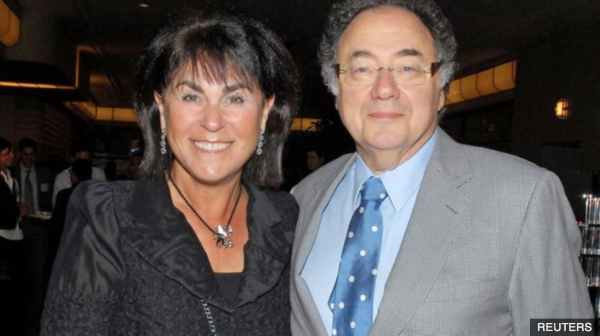 In Sports News:
Sir Mo Farah crowned BBC Sports Personality of the Year 2017.
• World 10,000m champion, Sir Mo Farah was titled BBC Sports Personality of the Year on Sunday night.
• Farah is the first long-distance runner to win the Sports Personality award since Paula Radcliffe in 2002.
• Farah was one of 12 contenders for the award this year. He had previously been shortlisted 5 times before and prior to his recent victory, his previous highest finish was in third in 2011.
• Motorcyclist Jonathon Rea placed second and Para-athlete Jonnie Peacock placed third.
• Farah took the prize with 83,524 votes, 2,957 more than second-placed Rea, while Peacock took third place with 73,429, just 18 votes more than boxer Antony Joshua.
• Jessica Ennis-Hill won the Lifetime Achievement award.
• England women cricketers were named Team of the Year.
• Benke Blomvist, Stephen Maguire and Christian Malcolm were named Coaches of the Year.