This week the News Team covered: the Libyan slave trade, the royal wedding and the effect expansion of Royal Holloway is having on students and the local community. To hear this week's show and any others that you might have missed listen to our Mixcloud. To keep up to date throughout the week follow us on Twitter.
In National News:
UK snow: Amber warning issued across large parts of country.
• The deepest snowfall in the UK on Sunday has been in Sennybridge, near Brecon in Wales, where up to 12 inches of snow has been recorded.
• Warnings have been extended for snow and high winds of up to 80mph in southern England.
• Electricity supplier SSE says up to 24,000 homes in Oxfordshire, Berkshire and Wiltshire are without power.
• Across the South West of England and Wales about 2,900 customers have been affected by power cuts.
• Delays to road, rail and air travel in the UK are expected for most of the day.
Brexit Updates.
• A cross-party group of pro-EU MPs says the promise of a 'meaningful vote' for Parliament on any Brexit deal should be enshrined in law.
• The All-Party Parliamentary Group on EU Relations supports the move, urging backbenchers to put 'the national interest' above party politics.
• On Friday, PM Theresa May agreed a deal with EU Commission President Jean-Claude Juncker. The agreed 3 aspects of the 'divorce bill' are as follows:
1) The rights of EU citizens in the UK.
2) British citizens abroad.
3) The Irish border.
• If EU leaders agree to it at a European Council summit on Thursday, the next phase of negotiations can begin allowing discussions of transition deals and future trade.
• Brexit Secretary David Davis told Commons in November that MPs will be allowed a 'take it or leave it' vote on any final deal agreed between the two sides.
• Downing Street sources said the bill to leave the EU would amount to between £35bn and £39bn.
• However, former Brexit minister David Jones has criticised May's deal, arguing that the UK could end up paying a 'monstrous' exit fee up to £100bn.
• The cabinet is expected to meet on 19 December to discuss its 'end state' plans for Brexit, 2 days before Parliament's 2 week Christmas recess.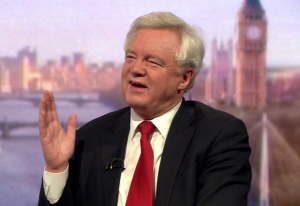 Biggest rise in rail fares in 5 years.
• On January 2nd fares for UK rails will rise by 3.4% – the largest increased for 5 years.
• The RMT union general secretary said, "these fare increases are another kick in the teeth for British passengers who will still be left paying the highest fares in Europe."
• The fare rise, which is shaped by the retail price index inflation figure will be the biggest since January 2013.
In International News:
Actress Zaira Wasim: 'I was molested on flight.'
• An actress who starred in Bollywood's biggest film, Dangal, says she was molested on a flight between Delhi and Mumbai.
• Zaira Wasim, 17, said a 'middle-aged man' repeatedly moved his foot up and down her neck and back while she was 'half-asleep'.
• She took to Instagram to share the incident with almost 400,000 followers.
• She attempted to film the man's behaviour but said it was too dark.
• The airline, Air Vistara, said it was carrying out a detailed investigation into the incident.
• Air Vistara explained on twitter that the staff on-board were not aware of the incident until it began descent to Mumbai but apologises for what Ms Wasim experienced.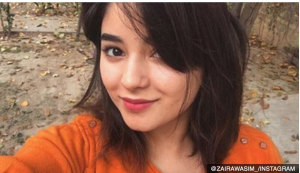 Donald Trump recognises Jerusalem as the official capital of Israel.
• In a speech on the 6th December, President Trump claimed that previous presidents promised in their campaigns to recognise Jerusalem as Israel's capital and failed.
• In his speech, the president announced he was 'delivering on promise.'
• He believed this decision would be in the best interest of America's interested and help the stalled Middle East peace process.
• However, tensions were high in the wake of Mr Trump's announcement.
• His policy shift was hailed by Israel but condemned across the Arab and Islamic world, resulting in violence between Israeli and Palestinian forces.
• Protests have been relatively small scale so far and security was tightened on Friday as prayers were held in Jerusalem.
US Supreme Court approve Trump's travel ban.
• The US Supreme Court has ruled President Donald Trump's travel ban on six mainly Muslim countries can go into full effect, pending legal challenges.
• The travel ban effects travellers from Chad, Iran, Libya, Somalia, Syria and Yemen.
• Only liberal Justices Ruth Bader Ginsburg and Sonia Sotomayor voted to block the president's order.
• Federal appeal courts in San Francisco, California, and Richmond, Virginia, will hear arguments this week on whether the latest iteration of the policy is lawful.
Abu Dhabi authorities revealed as buyers of $450m 'Leonardo painting'.
• Abu Dhabi's Department of Culture and Tourism have confirmed that they bought the $430m Salvator Mundi painting for the state's new Louvre gallery.
• The 500-year-old painting of Christ is believed to be the work of Leonardo da Vinci.
• Salvator Mundi (Saviour of the World)'s $450m (£341m) price made it the most expensive art work ever sold at auction.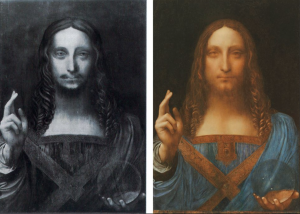 Catalan protest in Brussels over independence.
• Supporters of Catalonia gaining independence travelled more than 745 miles to Brussels to ask the European Union for support for Catalan independence.
• The protest was peaceful and requested the release of all their political prisoners.
• Organisers hoped 20,000 people would show up but the Belgian police counted around 45,000.
• Earlier in the week a Spanish judge withdrew the European arrest warrant for ousted Catalan President Carles Puigdemont and four other ex-ministers who had fled to Belgium.
In Entertainment News:
Max Clifford dies in hospital aged 74.
• Disgraced celebrity publicist Max Clifford has died in hospital, aged 74, after collapsing in prison.
• Clifford collapsed in his cell at Littlehey Prison in Cambridgeshire on Thursday and again on Friday, according to his daughter.
• He was taken to hospital where he suffered cardiac arrest.
• He had been serving an eight-year sentence for historical sex offences.
• The Ministry of Justice said as with all deaths in custody, there would be an investigation by the ombudsman.
• Clifford's lawyer, John Szepietowski, said his death meant there were a number of unresolved legal issues.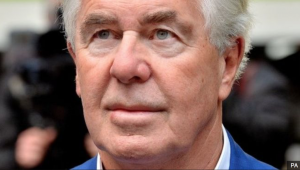 Star Wars: The Last Jedi- tributes to Carrie Fisher at LA premiere.
• The much-anticipated first screening of the franchise's latest episode was dedicated to the late Carrie Fisher, who died last December aged 60.
• Fisher, playing General Leia, finished work on the movie before her death.
Stormzy named BBC Music's artist of the year.
• The South London MC, whose debut album Gang Signs & Prayer was the first grime record to reach number one, beat Ed Sheeran and Lorde to the prize.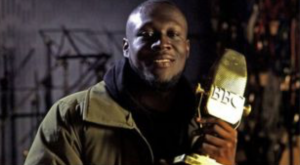 Dustin Hoffman faces new sex abuse allegation from co-star.
• Kathryn Rossetter accused Hollywood actor Dustin Hoffman of a 'horrific, demoralising and abusive experience' while working on a 1984 Broadway production of Death Of A Salesman.
• She said Hoffman would regularly grope her. The actor would grab her breast and remove his hand before a photograph was taken, she alleged.
• Rossetter said she considered reporting Hoffman to Actors Equity but was cautioned by industry professionals that she may lose her job because of Hoffman's power.
• Rossetter's allegations come a month after author Anna Graham Hunter accused Hoffman of sexual misconduct.