The fortnightly news show What A Week will be back on the 25th of January at 6pm so make sure you tune in! In the mean time keep up to date by following our Twitter and Mixcloud.
In National News:
UKIP leader Henry Bolton hit by ruling body 'no confidence' vote.
• UKIP's ruling national executive committee (NEC) has unanimously backed a vote of no confidence in party leader Henry Bolton.
• Mr Bolton has faced repeated calls to quit over offensive texts sent by his former girlfriend. To hear more on this story, see last week's news summary.
• But he has said he will defy the committee and continue as leader, as a contest would finish the party.
• Party members will now be given a vote on whether the former Army officer should remain in post.
• The committee does not have the power to remove him – that can only be done by a vote of the part's membership.
Brownhills stabbing: Victim named as Mylee Billingham.
• An eight-year-old girl who was stabbed to death has been named as Mylee Billingham.
• West Midlands Police said she died in hospital shortly after being found seriously injured in Valley View in Brownhills, near Walsall, at 21:15 GMT on Saturday.
• A post mortem examination is scheduled to take place tomorrow.
• A 54-year-old man has been arrested is in a critical condition in hospital with a stab wound to the stomach.
• West Midlands Police said they were treating the stabbing as a 'domestic incident' and would be questioning the man in due course.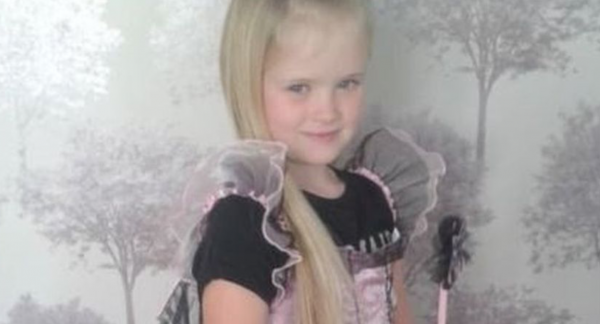 New Brexit figures.
• Foreign Secretary Boris Johnson has told the Guardian that the Vote Leave campaign's claim that the UK sends £350m a week to the EU was a "gross underestimate", and that in reality the figure is much higher.
• Johnson said the UK's contribution was already £362m a week and would rise to £438m by the end of the post-Brexit transition period.
• The original claim was widely criticised because £350m per week is an approximate sum for the UK's "gross contribution" to Brussels.
• It doesn't take account of the country's rebate of £75m a week which means that the true amount leaving the Treasury is significantly lower.
In International News:
Anglo-French relations.
• Foreign Secretary Boris Johnson has discussed with President Macron of France the possibility of a new 22 mile bridge across the channel, in order to enhance post-brexit transport links between the two countries, at an Anglo-French summit on Thursday.
• However, the plan has received criticism for being pricey and unnecessary, with Conservative MP for Dover Charlie Elphicke tweeting "Boris is right – We must invest in infrastructure to keep trade flowing between Britain and France. Let's start by dualling the A2 to Dover, building the Lower Thames Crossing and lorry parks on the M20".
• French President Emmanuel Macron has suggested that the UK could be part of a special trade deal with the EU post-Brexit.
• However, this came with a stark warning that the UK could not 'cherry pick' the elements of the European Union that it liked.
New Treaty regarding Calais migrants.
• The UK and France have signed a new treaty regarding Calais migrants.
• French President Emmanuel Macron met with Prime Minister Theresa May at Sandhurst military academy to give a more efficient and humane approach to the Calais migrants.
• The Sandhurst Treaty would shorten processing time from 6 months to on month for adults and 25 days for children.
Zimbabwe opposition figure Roy Bennett dies in US helicopter crash.
• Roy Bennett, a prominent Zimbabwean opposition figure, has been killed with his wife in a helicopter crash in the US state of New Mexico.
• Regarded as having a "passion for political change", Bennett had a strong following within Zimbabwe, campaigning against both former leader Robert Mugabe and leaders of his former political party for being too close to the Mugabe regime.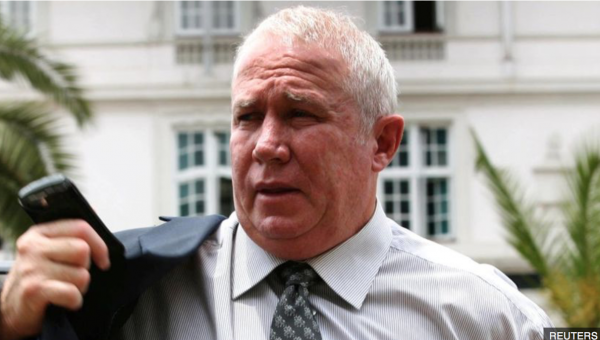 More troubles for Trumps Whitehouse as the Senate fails to agree on a new budget.
• This has pushed many federal services to shutdown following a failure to achieve 60 votes amid a bitter dispute over immigration and border securitu.
• The last time this happened was in 2013 when federal employees were forced to take leave of absence.
• The 16-day closure cost the US Government around $2bn.
Myanmr Rohingya Crisis.
• Bangladesh says it has agreed a timeframe with Myanmar for repatriating hundreds of thousands of Rohingya who fled an army crackdown last year.
• Over 650,000 Rohingya have fled to neighbouring Bangladesh since violence erupted in August last year.
• A spokesperson from the UN High Commission for Refugees said Myanmar needed to address the underlying causes of the crisis and that refugees should only return when they feel it is safe to do so.
In Sport News:
Investigation into sexual harassment in USA Gymnastics.
• Olympic Champion Simone Biles has released a statement accusing former Team USA gymnastics sports doctor Larry Nassar of abusing her.
• Nassar was involved with the national gymnastics programme from the 1980s until July 2015 when he was fired by USA Gymnastics.
• More than 130 women have filed civil lawsuits against him alleging abuse.
• The 54-year-old was sentenced to 60 years in jail in December for three counts relating to child sex abuse images on his computer.
• USA gymnastics has announced it will no longer use the national team training centre where former team doctor Larry Nassar carried out abuse of athletes.
• The Karolyi Ranch in Texas was named by several of 130 plus women as a place they were abused by the 54-year-old.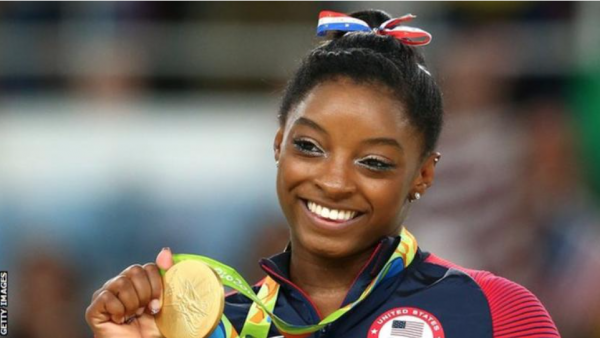 North Korea to send orchestra to Winter Olympics.
• North Korea announced last week that it would send a delegation to the Games in the South – easing months of tensions.
• Relations have been strained between the two Koreas over the North's missile tests and nuclear programme.
• North Korea has participated in several Olympic Games before, but never in South Korea. It boycotted the 1988 Olympic Games in Seoul.
• Japan has told an international meeting that they should be wary of North Korea's recent 'charm offensive' as they hope to join the Winter Olympics.
• North Korea has agreed to send a 140-member orchestra, a 230-strong cheerleading team and are set to form a women's ice hockey team, for the Winter Olympic Games in South Korea next month.
• Talks between the two countries has allegedly started to ease tensions but Japan have urged them not to let their guards down.
England cricketer Ben Stokes has been charged with affray over an incident outside a Bristol nightclub.
• The disturbance in September left a man with a fractured eye socket and police sent their findings to the Crown Prosecution Service (CPS) in November.
• Stokes missed the Ashes series, with the England and Wales Cricket Board (ECB) saying he would not be considered for England "until further notice".
• The 26-year-old has been charged along with two men from Bristol.