To be part of the Insanity News community follow us on twitter, @InsanityNews and join the conversation! Next week's What A Week will air Thursday 26th at 6pm. We'll hear what the public think of: the Austrian elections, the allegations of sexual assault and harassment against Harvey Weinstein, the extreme weather conditions sweeping the globe and Black History Month.
In National News:
How are the government tackling the increasing number of acid attack?
The Home Office has suggested that people who are caught carrying acid in public twice should face a mandatory 6-month prison sentence.
408 attacks were carried out between November 2016 and April 2017, of which around 21% were carried out by under 18s.
Amber Rudd, the Home Secretary, pledged to ban the sale of acid to anyone younger than 18 at the Conservative Conference at the beginning of the month.
Ophelia disrupts Irish schooling
Winds of more than 70mph and heavy rain hit Scotland and England as remnants of Hurricane Ophelia hit the UK earlier this week.
All schools in Northern Ireland and the Republic of Ireland were closed at the beginning of the week.
Three were killed in the storm.
Storm Brian: Gale-force winds and high seas hit the UK coast
Storm Brian hit the UK on Saturday reaching gusts of 80mph in some areas.
There are red and amber flood warnings in much of northern England and people are urged to 'take immediate action.'
There are also flood warnings in the South West and Wales, while the south of England and London are under yellow wind warnings.
The storm comes only days after Hurricane Ophelia.
'No one puts fire safety in the corner'
A fire safety video released by Kent's Fire and Rescue Service has gone viral after featuring a parody of the film Dirty Dancing.
Fire fighters say they want people to have the time of their lives every week by checking their smoke alarms regularly.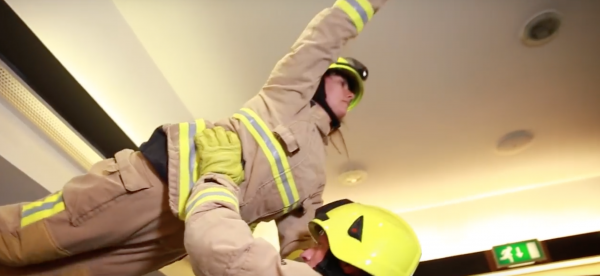 In International News:
Former presidents have voiced concerns over the current political climate in the US
Barack Obama urged Americans to reject the politics of 'division' and 'fear', while George W. Bush criticised 'bullying and prejudice' in public life.
Although neither mentioned President Trump by name the comments have been seen by some as a veiled rebuke of Donald Trump's leadership.
Anger over Donald Trump's UK crime tweet
US President has been accused of fuelling hate crime.
In a tweet Trump claimed a rise in crime rates in the UK is linked to 'radical Islamic terror' although the figures refer to all crimes.
Ex-Labour leader Ed Miliband responded to the tweet calling Trump 'a moron'.
WHO cancels Robert Mugabe goodwill ambassador role
The World Health Organisation has revoked Robert Mugabe's Goodwill Ambassadorship.
Critics recently indicated that Zimbabwe's healthcare system collapsed under Mugabe's 30-year rule, with staff often going without pay and medicines being in short supply.
The Head of WHO, Mr Tedros, said this decision was made in collaboration with the Zimbabwean government.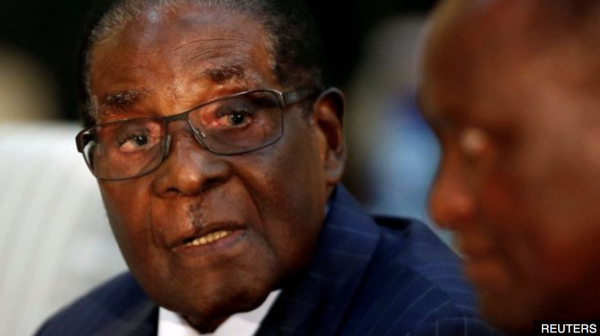 In Sports News:
Colin Kaepernick has filed a lawsuit against NFL team owners he believes are conspiring not to hire him because of his protests against racial injustice
Kaepernick, 29, has been without a team since he opted out of his contract with the San Francisco 49ers in March.
He first protested by sitting during the national anthem in August 2016, before opting to kneel instead.
Other players followed suit, and criticism from President Donald Trump this September saw the protests spread.
The Football Association is to investigate England women's coach Lee Kendall's alleged 'unacceptable behaviour towards Eni Aluko'
The announcement comes a day after the FA apologised to striker Aluko for racially discriminatory remarks by former England boss Mark Sampson.
Nigeria-born Aluko accused goalkeeping coach Kendall of speaking to her in a fake Caribbean accent.