A boycott of clubs and bars at Royal Holloway, and at many other universities across the UK, took place on Wednesday evening.
Instead, students were:
having movie and games nights
going out for dinner & to the cinema
getting the Halloween décor ready!
The boycott was organised at Royal Holloway by @rhulnightin, a group of students working collaboratively alongside a national campaign. The aim is to pressure university and students' union venues to take more serious action on spiking, which has seen an alarming increase at campuses nationwide compared to before the pandemic.
@rhulnightin published a list of ways to get involved with the campaign in a recent Instagram post.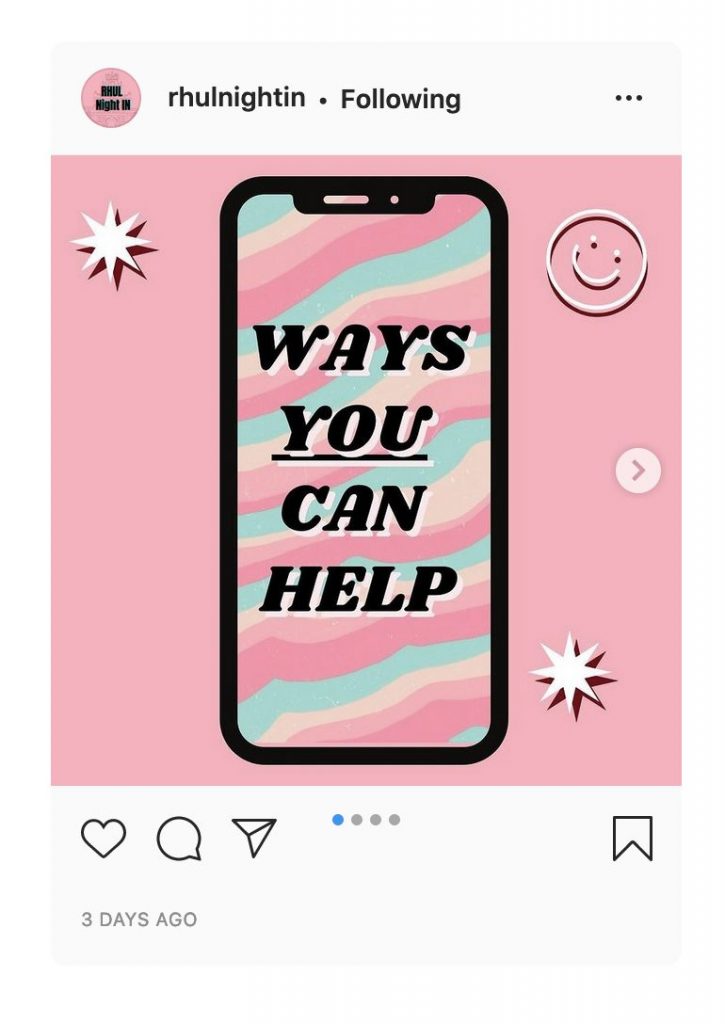 Last week, Royal Holloway Students' Union announced it was re-launching its Spiked campaign. In a statement responding to the boycott today, the Union said:
"We are aware that many of you will be taking part in the Night In campaign tonight.

"The recent rise in reports of spiking across the UK is extremely worrying, and we recognise the distress and anxiety that recent reports have caused to students.

"We have recently relaunched our Spiked campaign aimed at ending drink spiking on campus and we're taking a number of proactive measures to keep you safe within our venues.

"We know that this is an important issue and we are in discussions with @rhulnightin around additional measures that can be implemented based on the experiences of our students and the national demands being put forward."

"We have increased security protocols so that every individual entering our nightclub is searched before entry. Other measures include offering [free] plastic anti-spiking bottle stoppers (Spikeys) with every bottled beverage purchase, the trialling of protected drinks covers and making drug testing kits more available.

@SURHUL
Various student groups across campus came out in support of the boycott, particularly via social media. Nationally, there has been overwhelming support for the campaign from students on University campuses, with almost 200 drink spiking cases being report to police forces across the UK within a two month period.
For more information about drink spiking, here are some links you might find helpful:
Protecting You From Being Spiked (Royal Holloway Students' Union)
Spiked Drinks & Date Rape Drugs (Surrey Police)
In the event of an emergency, always dial 999 and ask for an ambulance or the Police.