This week the News Team covered: gun control in America following the Sutherland Springs shooting, the Paradise Papers revealing millions in tax evasion and the allegations of sexual assault in Parliament. To listen back to the news show visit our Mixcloud. To keep up to date throughout the week follow us on twitter!
In National News:
Health concerns for Nazanin Zaghari-Ratclifee, the British-Iranian woman serving a 5 year sentence in Iran:
• Nazanin Zaghari-Ratcliffe was arrested during a visit to Iran to visit family in April 2016, accused of trying to overthrow the regime, which she denies.
• Zaghari-Ratcliffe has seen a specialist after finding lumps in her breasts.
• Cabinet ministers Boris Johnson and Michael Gove have been accused of bungling the UK's handling of the case.
• Foreign Secretary Boris Johnson, has told her husband, Richard Ratcliffe, that he will try and find time to meet him 'in the next few days.'
• This is following Environment Secretary Michael Gove informing the BBC he did not know why Mrs Zaghari-Ratcliffe was in Iran or what she was doing when she was arrested.
• The comments by the politicians have left Charity Thomas Reuters Foundation, who Mrs Zaghari-Ratcliffe has worked for, fearing they have doubled her sentence.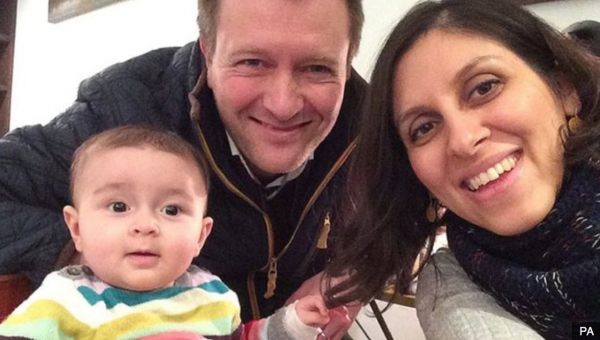 Paradise Papers reveal UK millionaires 'using offshore tax avoidance schemes':
• More than 100 UK millionaires have been identified as tax dodgers after hiding their wealth using offshore schemes.
• The UK is under pressure to act over tax avoidance and offshore havens.
• Theresa May refuses to commit to public inquiry or open registers.
• Mrs May did however comment saying "we want people to pay the tax that is due".
• Shadow Chancellor, John McDonell, described it as the "biggest tax scandal of this generation".
• Jeremy Corbyn has suggested the Queen, among others, should apologise for using overseas tax havens if they were used to avoid taxation in the UK.
• The Labour leader was asked at the CBI conference whether the Queen should say sorry for making overseas investments.
• He said anyone putting money into tax havens for the purposes of avoidance should "not just apologise for it, recognise what it does to our society".
• The BBC revealed that the Queen's estate has used overseas tax havens.
The revolving door in politics:
• After surviving three decades in politics and serving under four Conservative prime ministers, Defence Secretary Michael Fallon resigned.
• Following the allegations of sexual assault, Julia Hartley-Brewer came forward with allegations of sexual harassment against Fallon.
• Fallon confirmed he was rebuked by journalist Julia Hartley-Brewer for touching her knee during a dinner in 2002.
• He also added that his behaviour may have been acceptable a decade ago but it no longer is.
• Gavin Williamson, MP for South Staffordshire, has since replaced Fallon.
• Priti Patel also resigned from her post as Secretary of State for International Development.
• Patel arranged a number of meetings with business and political figures, including Israeli Prime Minister Benjamin Netanyahu, during a family holiday to Israel in August, without informing Downing Street.
• Patel has since said that she has been inundated with support from her family, friends and constituency since stepping down.
• Conservative MP for Portsmouth North Penny Mordaunt has since taken over Ms Patel's post.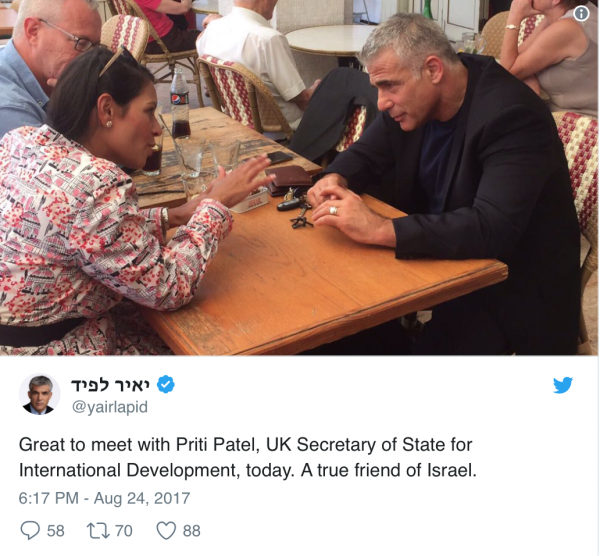 In International News:
Is a resolution to the Catalan tensions in the horizon?
• Catalonia's deposed leader Carles Puigdemont and four former advisers have turned themselves in to Belgian police, says a prosecutors' spokesman.
• Mr Puigdemont fled to Belgium after Madrid imposed direct rule on Catalonia following an independence referendum. He has said he will not return to Spain unless he is guaranteed a fair trial.
• Mariano Rajoy, Spain's Prime Minister, has said that next month's regional elections in Catalonia will help end the "separatist havoc."
• This address was at a campaign event in Catalonia during his first visit there since imposing direct rule on the region two weeks ago.
• The conflict was initiated by a disputed referendum held in Catalonia in October which has been banned by the Spanish courts.
Trump Russia: US 'in peril over president's stance:
• Donald Trump once again dismissed claims of Russian collusion in the 2016 Presidential Election as a "Democratic hit job" on Saturday, despite US intelligence across multiple federal agencies stating the contrary.
• The US president sparked uproar by suggesting he believed Russian counterpart Vladimir Putin when he said there had been no interference; when they discussed the allegations at an Asia-Pacific Summit.
• Two former US intelligence chiefs say Trump's stance on Russian meddling in last year's presidential election is putting the US at risk.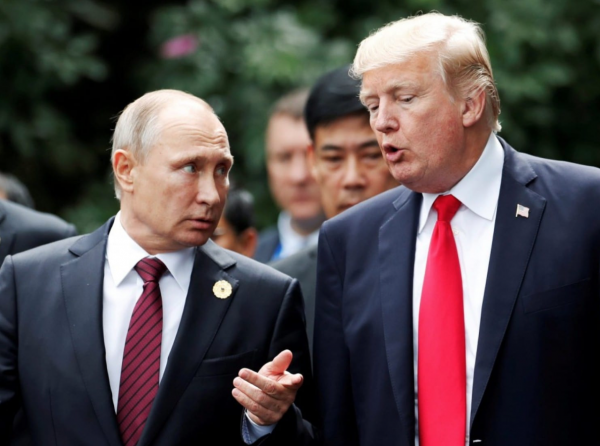 Iraq-Iran earthquake: Deadly tremor hits border region:
• A strong 7.3-magnitude earthquake has hit the northern border region between Iran and Iraq, killing at least 10 people.
• At least 6 people have died in western Iran and another 4 dead in Iraq.
• Iranian news channels IRINN says rescue teams have been despatched to western parts of the country.
How long is too long to wait for relief?
• Puerto Rico was struck by Hurricane Maria in late September.
• Nearly 7 weeks after the hurricane, more than 50% is still without power.
• In Vietnam 400,000 people continue to await emergency assistance following Typhoon Damrey making landfall on the 4th of November in the countries south-central region.
• A second storm is expected to make landfall within the next 48 hours, threatening the current efforts in the region to get emergency supplies to the worst hit areas.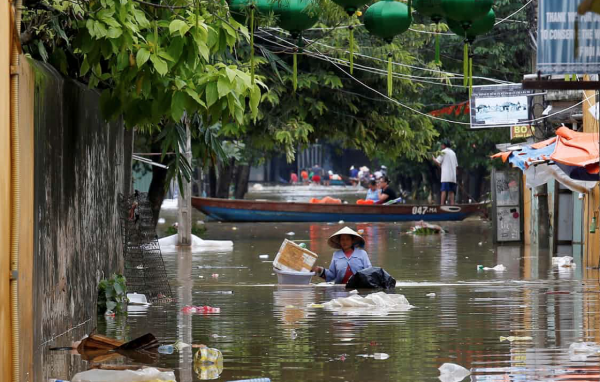 In Entertainment News:
More allegations of sexual harassment pour into Hollywood in the wake of the Harvey Weinstein allegations:
Steven Seagal:
• Arrested Development actress, Portia de Rossie, wife of US talk show host Ellen DeGeneres, posted a tweet on Wednesday night accusing actor and producer Steven Seagal of sexual harassment.
• She alleges that during a film audition Mr Seagal told her 'how important it was to have chemistry off-screen' before unzipping his trousers.
• Seagal's manager has informed the press that the actor has no comment.
• Several other women have come forward to accuse the producer of inappropriate behaviour and harassment including the Good Wife actress Julianna Margulies, actress Eva LaRue and model Jenny McCarthy.
• Seagal is the latest person in Hollywood accused of sexual harassment in the wake of the Harvey Weinstein allegations.
Ed Westwick:
• Kristina Cohen accused him of sexually assaulting her three years ago.
• Following Cohen's actions, Aurelie Wynn posted on Facebook, claiming she was raped by the actor at his home in August 2014.
• Ed Westwick has strongly denied claims he anybody and is cooperating with authorities to clear his name 'as soon as possible.'
• Two BBC shows starring Ed Westwick have been put on hold in light of the allegations.