This week we had a 2-hour special on What A Week with a range of entertainment stories, local news, Holloway insight and international news. If you missed it you can listen back on our Mixcloud. To keep up to date throughout the week follow us on twitter! If you're a community member and want to be involved in the News show or want to be interviewed about the future student accommodation on Osbourne road email us for more information.
In National News:
Oxford Circus panic: Pair released after police questioning.
• Oxford Circus underground was evacuated on Friday night and the Met Police warned people on the streets in the area to go inside.
• This followed numerous 999 calls stating that shots had been heard inside the station which cause the police to initially treat the incident as potentially terrorism-related.
• This cause a mass stampede as people evacuated.
• Paramedics were called to treat the 16 injured in the evacuation.
• After 90 minutes the police operation stood down and confirmed that the incident was not terror-related.
• Two men – aged 21 and 40 – were questioned on Saturday after attending a police station voluntarily.
• The pair were released after questioning on Sunday 26th of November.
Five killed as stolen car crashes into tree in Leeds.
• Five people died in Leeds on Saturday evening after a stolen car crashed into a tree
• Three of the victims were boys under the age of eighteen, and two adult men also died
• Two people were pronounced dead at the scene and three died a short time later at hospital, the force added.
• Their families have been informed.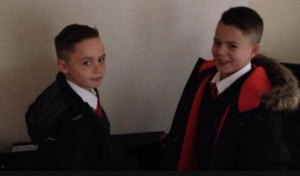 Ofstead to investigate the use of the hijab in primary school girls.
• Ofstead, the education standards foundation are set to question girls in primary schools who wear the hijab.
• According to Ofstead chief inspector, Amanda Spielman, the aim is to find out why the girls wear the hijab because creating an environment where Muslim children are expected to wear the headscarf 'could be interpreted as sexualisation of young girls'.
• Harun Khan, Secretary General of the Muslim Council of Britain said that the proposal sends a clear message to all British women who adopt this that they are second class citizens.
• Khan argues it suggest British Muslim women are free to wear the headscarf but the establishment would prefer that they not.
James Bulger killer Jon Venables recalled to prison.
• In 2001 James Bulger killers Jon Venables and Robert Thompson were released from secure children's homes- with new identities- on life license, meaning they can be recalled at any time.
• Venables was first recalled in 2010.
• Venables has been recalled once again to prison suspected of having child abuse images on his computer.
• This is the second-time Jon Venables has been sent back to jail for the same suspected offence.
• The 35-year-old was recalled last week but has not yet been charged.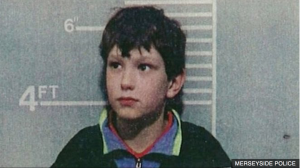 In International News:
Mount Agung: Bali volcano activity prompts 'red warning'.
• Airlines have been issued a 'red warning' about the danger of volcanic ash in the skies close to Bali after Mount Agung emitted a thick plume of smoke reaching 4,000m (13,100 feet).
• It is the second major emission from the Indonesian island volcano this week, and flights have been disrupted.
• The red warning means an eruption is forecast to be imminent.
• Authorities have begun distributing mass in some areas as ash falls.
Terror attack on a Sinai mosque, Egypt.
• Friday 24th November, a Sinai mosque was bombed and killed over 300 people.
• The attack is the deadliest in Egypt's modern history
• The immediate response from Cairo is dominated by mourning, fury and sorrow.
Mugabe steps down after 37 years.
• Ex-President of Zimbabwe Robert Mugabe officially resigned on Wednesday after being in power for 37 years.
• A statement was made, as a letter from ex-president announced the news, saying it was entirely voluntary.
• The announcement was made following a week of military action within the country, and the beginning of an impeachment hearing.
• Mugabe has been succeeded by his former vice-president Emmerson Dambudzo Mnangagwa.
• Robert Mugabe is alleged to receive a payoff worth at least $10m in exchange for him having resigned as leader on the 21st November.
• A high ranking Zanu-PF party official detailed how Mugabe would receive an initial $5m cash payment, followed by his $150,000 salary paid until death, in addition to the immunity guaranteed to Mugabe and his family previously.
• Opposition leaders have criticised the move, arguing Mugabe must be held accountable to his actions while in office.
• Father Fidelis Mukonori, a Jesuit priest who helped negotiate his resignation, told the BBC that Mugabe would still provide 'advice' as an elder statesmen.
• The Archbishop of York, Dr John Sentamu cut up his dog collar live on BBC One's Andrew Marr Show in December 2007.
• On Sunday 26th of November 2017 he retired to the show to reinstate his collar as promised.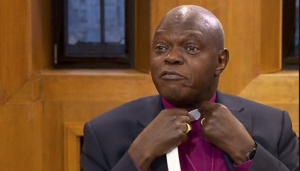 Angela Merkel has struggled form a coalition, as the rising influence of extreme parties in Germany transforms the political landscape.
• Talks on forming a coalition government in Germany have collapsed, leaving Angela Merkel facing her biggest challenge in 12 years as chancellor.
• The free-market liberal FDP pulled out after four weeks of talks with Mrs Merkel's CDU/CSU bloc and the Greens. FDP leader Christian Lindner said there was "no basis of trust" between them.
• President Frank-Walter Steinmeier said Germany was facing an unprecedented situation and that he would hold talks with all parties.
In Sports News:
Oscar Pistorius jail term for killing Reeva Steenkamp more than doubled.
• Ex-Paralympian Oscar Pistorius's jail sentence has been increased to 13 years and 5 months by a South African court. His previous sentence had been only 6 years.
• Pistorius is in jail for murdering his girlfriend Reeva Steenkamp on Valentine's Day in 2013.
• Pistorius claims he had mistaken his then girlfriend for a burglar.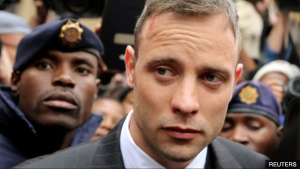 Dementia and football: Brain injury study to begin in January.
• A long-awaited study into the links between heading a football and brain damage will start in January, the Football Association has announced.
• The doctor who claimed former striker Jeff Astle died because of repeated head trauma is to lead the study.
Former Wimbledon champion Jana Novotna has died at the age of 49.
• The Women's Tennis Association said Novotna, who had cancer, "died peacefully, surrounded by her family".
• The Czech player had lost in the Wimbledon final in 1993 and 1997 before winning the Grand Slam tournament when she beat Nathalie Tauziat in 1998.