This week's episode of What A Week focused on the proposed UCU strike action and the impact it will have at Royal Holloway. If you want to know what the strike is about, how it could impact students and staff alike then make sure you listen back to the show. The show also explained how you could help prevent the strikes going ahead. For those students who are worried about the implementations on your studies we spoke to the Students Union President and Royal Holloway's UCU contact, Professor Jeff Franks about this.
We also covered how students could get their fees back for lost hours if the strikes do go ahead! If this is something that you are interested in campaigning for listen to the Mixcloud to find out how and work with your SU to fight for this. To join the conversation on the UCU Strike action tweet us or email [email protected]
In National News:
Government response to pardoning the suffragettes.
• Giving pardons to women who were jailed while fighting for the right to vote would be "complicated", the home secretary has said.
• Amber Rudd said she would "take a look" but giving legal pardons for offences such as arson wasn't "straightforward".
• Jeremy Corbyn said suffragettes would have their criminal records overturned and given an "official apology" under a Labour government.
• Events were held on Tuesday to commemorate the 100 years anniversary of some women getting the vote in the UK.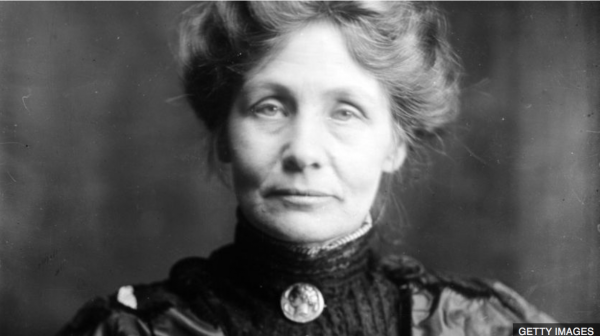 MPs and peers could be recalled for expelled for harassment.
• MPs found to have bullied or harassed their staff will have to write a letter of apology and undergo training under new proposals.
• Graver offences could result in suspension or a forced public vote on their future.
• Green MP Caroline Lucas, who sat on the cross-party committee, rejected claims that this was unnecessary because MPs should already be aware of how to behave.
Warning hundreds of fire deaths may be linked to skin creams.
• Hand and face creams containing paraffin may be a dangerous fire risk as the substance can soak into bedding and clothes, acting as an accelator for fire.
• Tests have shown that even after washing the clothes the emollient residue left by the paraffin cream can still be a fire hazard.
• Last year the Medicines and Healthcare products Regulatory Agency (MHRA) asked all manufactures of skin creams that contain paraffin to carry a fire-risk warning test.
• However, it was discovered that just 7 out of 32 manufactures investigations complied with the safety regulations.
Islamic State 'Beatles' pair from UK 'should face trial.'
• The family members of the victims of recently captured I.S. fighters have said that they want them to face trial.
• Diane Foley, whose husband, James, was executed by the group that the I.S. members belonged to, has said that while the men being sentenced to prison will not bring her husband back it, it will protect more people from losing their loved ones.
• The I.S. fighters in question are Alexanda Kotey and El Shafee Elsheikh, who were both detained by Syrian Democratic Forces in the middle of last month.
• Both men were raised in West London before travelling to Syria with the intention of joining I.S., with their accents leading to them being dubbed as a part of the 'Beatles' gang in the terror group.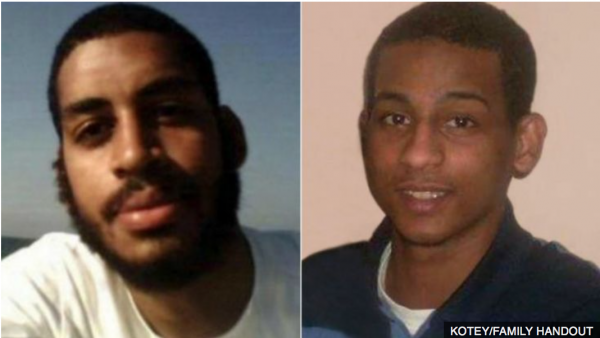 In International News:
Charities warned after Oxfam Haiti prostitute claims.
• Charities doing overseas aid work will lose funding if they fail to cooperate over safeguarding issues, warned the international development secretary.
• Oxfam workers were accussed of using prostitutes in Haiti following the 2010 earthquake.
• The charity has said it was 'dismayed by what happened' and would fully cooperate with authorities.
• In response to the claims, the UK-based charity has said it has already set up a whistleblowing hotline to prevent sexual abuse and misconduct.
• MP Penny Mordaunt said she was writing to all British charities that receive UK aid to insist they detail the steps they are taking to ensure safeguarding policies are fully in place.
• Mordaunt said it is her 'absolute priority' to keep the world's poorest and most vulnerable people safe from harm.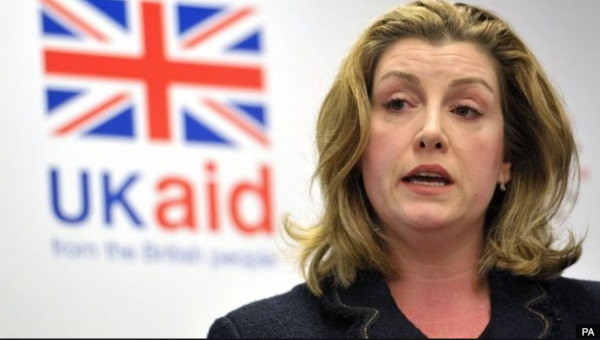 Zimbabwe's opposition leader Morgan Tsvangirai 'critically ill'.
• Zimbabwe's main opposition leader Morgan Tsvangirai is critically ill in a South African hospital, reports say.
• Local media quoted family sources as saying the 65-year-old former prime minister – who is being treated for colon cancer – is suffering from weight loss, exhaustion and muscle thinning.
• This has raised concerns about the party's political future, and its chances of taking on the ruling Zanu-PF party in the presidential elections expected within 6 months.
• Mr Tsvangirai's illness has divided the MDC, with a power vacuum forming among party officials who hope to succeed the former trade union activist.
Germany coalition: SPD's Schulz gives up cabinet role to save deal.
• The leader of Germany's Social Democrats (SPD), Martin Schulz, has abandoned a plan to serve as foreign minister in a new coalition government.
• A deal to govern with Chancellor Angela Merkel's conservatives still has to be put to a vote of SPD members.
• Mr Schulz, facing criticism inside the SPD, said he did not want debate about his role to jeopardise a new coalition.
• German media report that SPD members in the state of North Rhine-Westphalia were especially opposed to Mr Schulz – formerly European Parliament president – becoming foreign minister.
• Tensions are also reported between him and Sigmar Gabriel, an SPD colleague who is currently foreign minister.
• There has been more than 4 months of coalition negotiations – a German post-war record – since inconclusive elections in September.
Russia jet carrying 71 people crashes after Moscow take-off.
• A Russian airliner has crashed after leaving Moscow's Domodedovo airport, killing all 65 passengers and 6 crew on board.
• The Saratov Airlines jet vanished minutes after take-off and crashed near the village of Argunovo, about 80km (50 miles) south-east of Moscow.
• The cause of crash is unclear. Investigators and emergency crews are working at the snow-covered site.
• The Antonov An-148 was en route to the city of Orsk in the Ural mountains.
• President Vladimir Putin has expressed his condolences to the victims' families and announced an inquiry into the cause of the crash.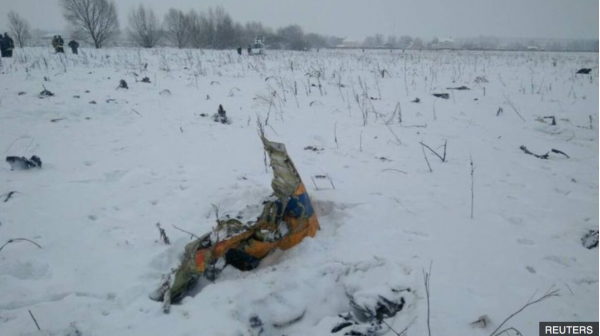 In Business News:
Tesco faces Britain's largest ever equal pay claim.
• Tesco is facing Britain's largest ever equal pay claim and a possible bill running to £4bn.
• Thousands of women who work in Tesco stores could receive back pay totalling £20,000 if the legal challenge demanding parity with men who work in the company's warehouses is successful.
• Lawyers say hourly-paid female store staff earn less than men even though the value of work is comparable.
• Tesco said it worked hard to ensure all staff were paid 'fairly and equally'.
• The most common rate for women is £8 an hour whereas for men the hourly rate can be as high as £11 an hour.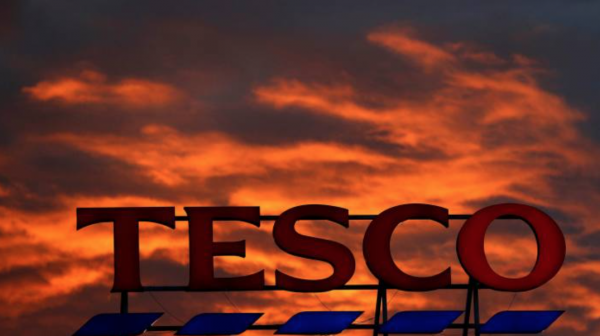 Carillion Developments.
• The government has announced plans to offer support to the contractors of recently bankrupted construction firm Carillion, primarily in the form of backed loans, allowing smaller firms with limited assets more access to cash liquidity while the fallout from the firms collapse continues.
• The recent measures were announced as part of a £100m support package for Small to medium enterprises effected by the collapse, business secretary Greg Clark announced.