Sorry to be the bearer of bad news!
We all got really excited here in the studio to see in the news that Uber Eats and McDelivery are expanding their delivery radius to Staines and surrounding areas.
But we tried to order food to the studio, and were met with this disappointing screen.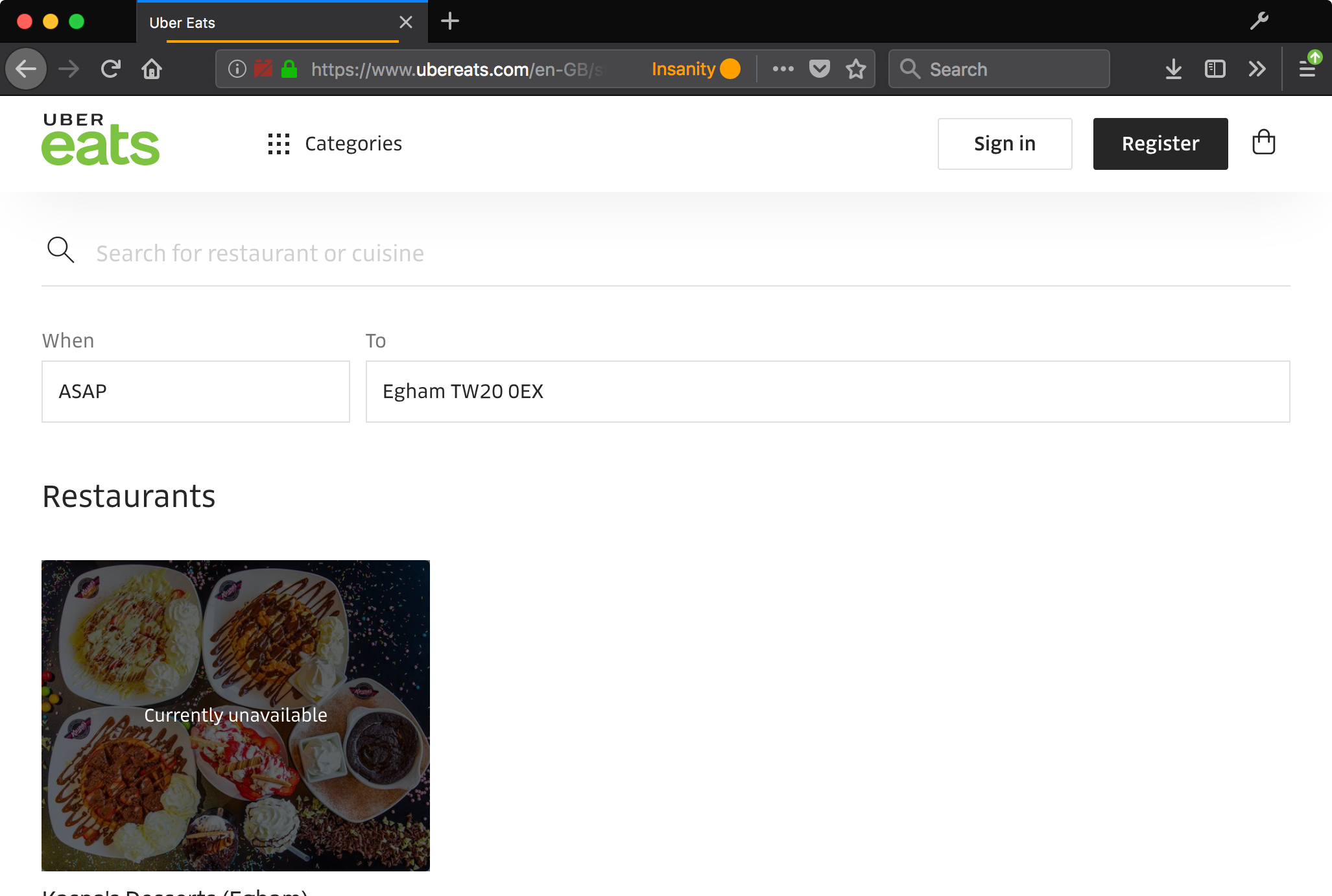 Later, we discovered that in parts of Egham (including Royal Holloway, just), in the evening, you can order ice cream from the town centre. Better than nothing, but sadly no nuggets.
So, as you'd expect from our news team, we emailed Uber and Maccies to find out what's going on.
We reached out to Uber twice for comment yesterday, and heard back a few minutes ago. We also reached out to McDonalds, who said to Insanity in a statement:
"I'm afraid there are currently no specific plans to extend the [McDelivery] service to Egham."
Uber said:
We're always working to bring new restaurants on board! When we expand its both a launch for users and restaurants so keep an eye out as we'll be expanding the offerings in the weeks to come. Your delivery is based on nearby restaurants so it's also possible that there are restaurants that are outside your delivery area (depending where you are).
So it seems if you live in Egham or Englefield Green, don't hold your breath for McDelivery.
However, on the bright side, in going there yourself, you can get those sweet sweet student discounts. And perhaps soon we will see more delivery from local restaurants.
I'm constantly mocked by Uber eats adverts cause I only ever think about using it when I'm in the black hole that is egham

— Megan (@MeganJMcHugh) June 11, 2018
What do you think? Did McDonald's just make a big mistake in not expanding further, especially with Welcome Week fast approaching?
Let us know!
Image © Ray Stanton cc-by-sa/2.0