Written by Eleanor Partington
University sports groups are the best way to try something new and stay fit during university, while also meeting people with similar interests. With over 80 sports teams on campus there is something to suit everyone, and if you haven't found your people yet this year, why not head over to rhsusociety or rhsusport and have a gander at the many different groups we have to offer? From crafts to karting you are sure to find a group of like-minded people interested in your hobbies, and in the slight chance there isn't, why not start your own?
If you have even a slight interest in motorsport, Royal Holloway's Sports Club and Society can give you the access and opportunity to get a taste of the fastest, most exclusive sport there is.  But if taking part in the sporting side is not your idea of a good time then the society meetings that occur every Formula One race weekend would give you the opportunity to watch each race for free with a group of lovely people who enjoy the sport as much as you do, who will celebrate or commiserate the ups and downs of being an F1 fan with you, and who are super open to answering any questions you may have. RHUL Motorsport is a society that values inclusivity and is filled with great people with a supportive, welcoming committee and is run by President Alex Bower and Captain/Vice-President Abbi Fulbrook, among others.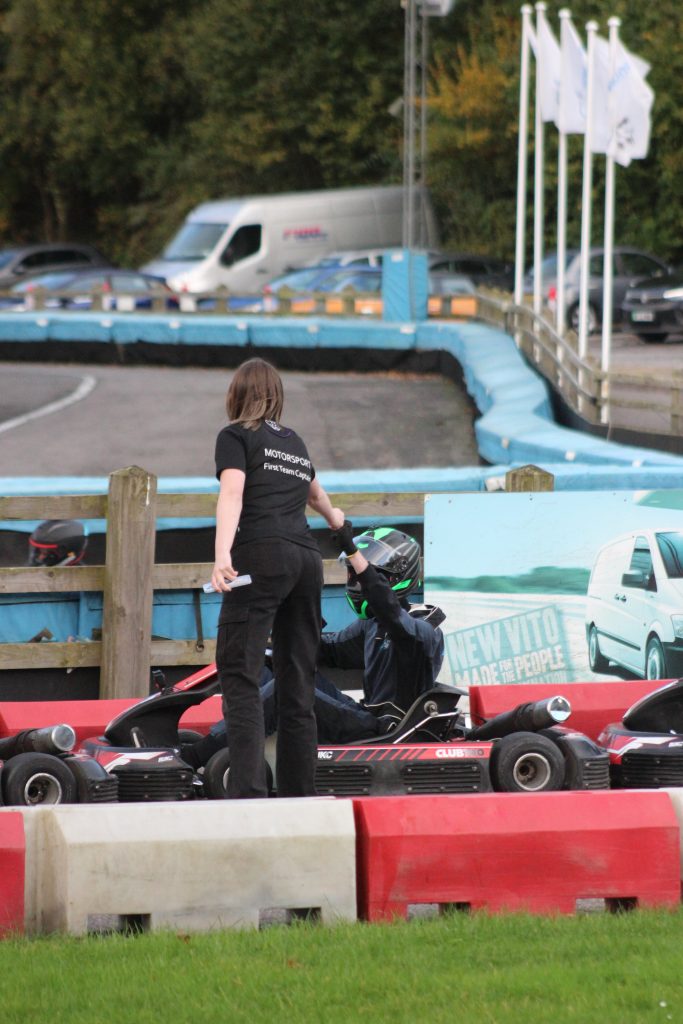 Have experience in karting? Royal Holloway also competes in the nationwide British Universities Karting Championship (BUKC) which can take you to iconic racing circuits all over the country. Racing in Club100-supplied, Rotax Max Evo 125cc two-stroke engine-powered karts that can go from 5 to 60mph in just 4.5 seconds and challenging over a hundred other universities for the UK karting championship title, maybe you could become the next UK Drivers Champion; which is an honor held by one driver each year that is separate to their university achievements. Speaking of BUKC, the Royal Holloways Motorsport group is currently testing for its 2024 racing team, with each team consisting of 4 drivers. The first trial took place just last week, so make sure you show your support once the season begins in November and RHUL races to grab those medals, let's go bears! Even if you prefer racing on the screen to racing on the track, Royal Holloway also boasts a competitive sim racing team, taking part in the student-run BUSR with games such as F1-23, I-Racing, Dirt Rally 2.0 and Assetto Corsa Competizione.
At the end of the day, societies and sports clubs at Royal Holloway are all about inclusivity and providing you with the best university experience possible, meeting friends for life, learning something new, and making connections with people outside your course.
Written by Eleanor Partington, Edited by Paige Tamasi, Photography by Nellie Pugh, Published by Mia Ince.