This evening (Monday, October 12) in today's Press Conference the Prime Minister Boris Johnson outlined the newest plans of the new three-tier lockdown system as a response to rising Covid-19 cases across the UK. The three-tier lockdown system, which is in a way regional, is aimed to help avoid a national lockdown.
"There are already more Covid patients in UK hospitals today than there were on 23 March when the whole country went into lockdown and deaths, alas, are also rising once again. These figures are flashing at us like dashboard warnings in a passenger jet."

Boris Johnson, Prime Minister
The current number of people testing positive has risen to 13,972 as of Monday 12 October 7:02 pm and the number of deaths within 28 days of testing positive has risen to 50.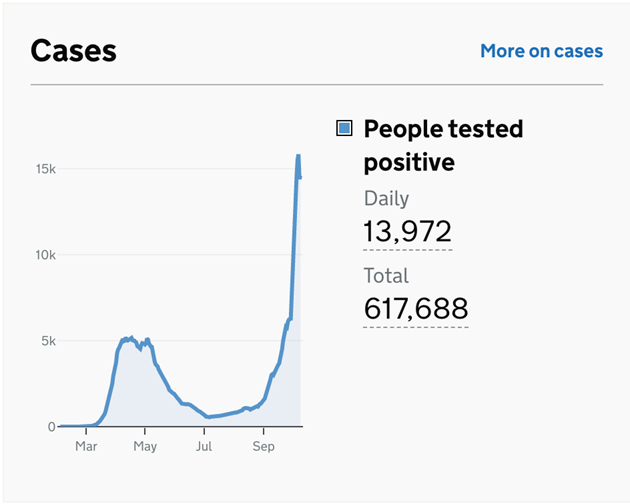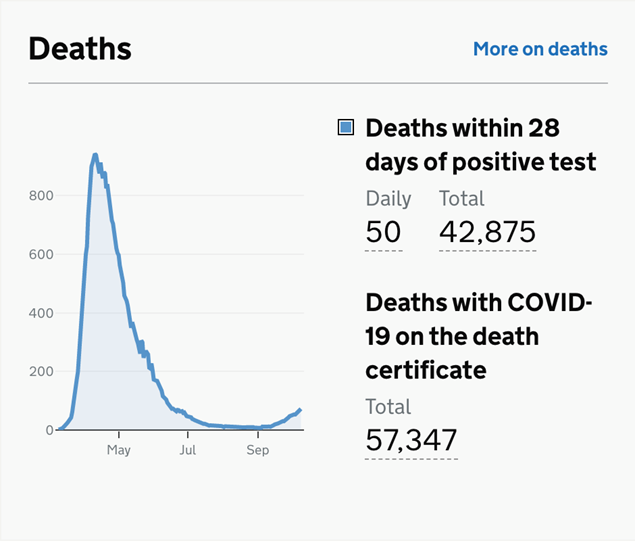 The new three-tier system introduces three levels of Covid-19 alerts, which are 'Medium', 'High' and 'Very High'. This, as expected, brings in a lot of questions and criticism from all sides. Some of the measures and restrictions were outlined in a statement and in the briefing in the House of Commons today and are expected to help the current situation.
"Medium, with existing national measures such as the Rule of Six and the closure of hospitality at 10pm.

High, with extra measures including a ban on indoor social mixing between households or support bubbles.

And Very High, for places where, without further action, the NHS will swiftly be under intolerable pressure."

Boris Johnson, Prime Minister
At the moment regions are being classified depending on their infection rates but Downing Street added that the ultimate decision will involve more than that. The Government website will soon have a postcode checker, which will allow people to check where each region lies in regards to the three-tier system and what specific measurements are being implemented.
Where does Egham stand in all of this?
Government is still deciding as to which regions belong to the highest tier but at the moment Egham, as part of Surrey, falls into the lowest tier, Medium. Measurements for this tier include, as already mentioned, the 10pm curfew for bars, pubs and restaurants as well as the rule of 6 – meaning no gatherings of more than six people, with some exceptions such as funerals and weddings.
The region that currently falls into the highest tier is the whole Liverpool City Region, which includes Liverpool, Knowsley, Wirral, St Helens, Sefton and Halton. The specific restrictions of this level are being worked out with local leaders and will include the measurements of the lower tiers.
"…the exact restrictions at this level, Very High, will be worked out with local leaders, along with tailored packages of support. But at a minimum they will, sadly, include a ban on all social mixing between households in private places, including gardens and pubs and bars must close unless they can operate solely as a restaurant, serving alcohol only as part of a main meal."

Boris Johnson, Prime Minister
The restrictions of the third tier, 'Very High', will vary depending on the decisions made by local leaders, which would mean that different areas that fall into the same restriction could potentially come with different restrictions.
For more information including the script of the Press Conference, the recording of the statement by Boris Johnson on the tier systems as well as the current Covid-19 cases in the UK check out the links below:
https://news.sky.com/story/how-does-the-three-tier-covid-local-lockdown-system-work-12102497
https://www.gov.uk/government/speeches/prime-ministers-statement-on-coronavirus-covid-19-12-october-2020
https://coronavirus.data.gov.uk/
Image Credit: Number 10 Flickr