This year we continued our tradition of broadcasting non stop over Easter for charity. A couple of months ago, we asked our volunteers if they wanted to help us raise money. The response was overwhelming, and with many energy drinks and risk assessments in hand, we hit the airwaves.
The final tally is in, and through your generosity we've raised well over £3,200 for various charities.
Insanity wants to thank everyone who got involved with us at some point during the marathons – whether you helped organise one, donated, or just listened to provide support to our tired crew – you helped us manage this. In case you missed out, we'll be doing more charitable things throughout the year – so keep an eye out.
#AllOfTheBeats: £535.00 for GOSH
Ian and Dan For Play 24-hours: £320.00 for Games Aid
Something Offkey: £222.01 for ME Association
Oli & Stephanie: £1,250.00 for MIND
WhiteShadow: £225.00 for Four Walls
[INSERT NAME HERE]: £535.00 for Winston's Wish
Cabhán Budd: £192.00 for Just Wellbeing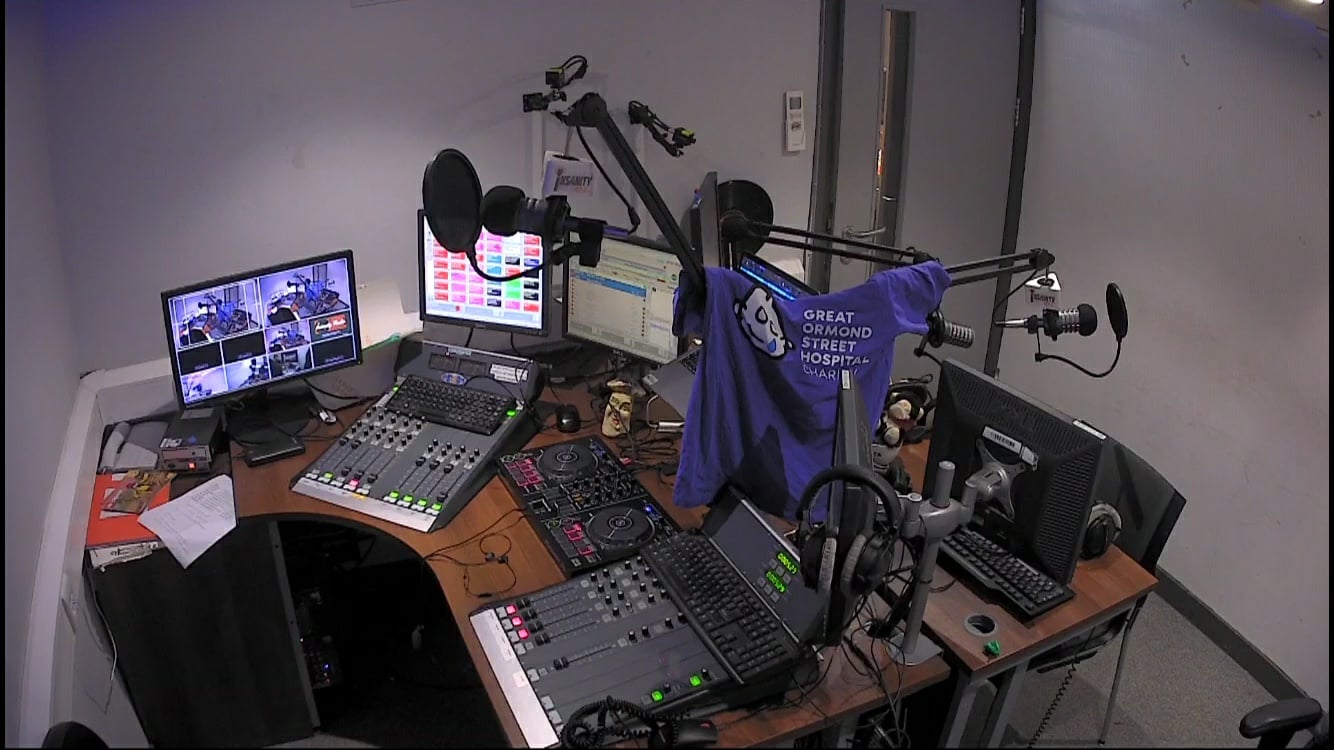 If you want to get involved and help us raise money for great causes, we're always looking for new team members.