Well, it's that time of the year again – everyone is coming out with their end of the year album lists, and here at Insanity, we're no different. This year has seen some incredible releases from artists both new and established, and so without further ado, here's Insanity Radio's Music Team's picks for their favourite releases of 2018!
Phoebe – Shame, Songs of Praise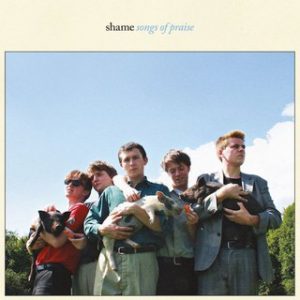 The debut album from South London post-punkers Shame has been years in the making, but by god, was it worth it. Having just topped Rough Trade's Album of the Year list, and featured on many, many others, it's incredibly well deserved.
The album, released at the start of this year, is one of the most coherent and solid debuts I've had the pleasure of hearing in quite some while, with its furious guitars and snarling vocals courtesy of frontman Charlie Steen (who, without a doubt, is a punk frontman for the ages). The album, like all classic punk albums, perfectly encapsulates a generation that feels let down by those in charge, and spits snarky, sarcastic venom at the establishment – but above everything, Shame don't take themselves seriously at all, which is just part of their charm.
Standout album tracks include the fast and furious track 'Donk', which never fails to get an insane reaction at the band's incendiary live shows, and the quietly understated and heartbreaking 'Angie', one of the most touching songs produced by such a raucous punk band in quite some time. All in all, it's an absolute riot of an album.
Rhys – Architects, Holy Hell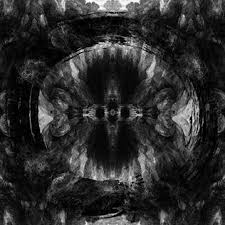 My album of the year most definitely goes to Architects – Holy Hell. This is their eighth studio album now, and came with much anticipation, since it is the first album to be released following on from their late guitarist and primary song writer, Tom Searle.
It is safe to say that this anticipation was not misplaced. Tom's twin brother Dan Searle, also the band's drummer took up the place of lyricist for much of the album, filling it with personal, grief ridden yet hopeful lyrics that set an honourable tone for the album. These are delivered triumphantly by Sam Carter's distinctive vocals, which sound at their best by far. I was apprehensive about this album as the main song writer was replaced by Josh Middleton, former guitarist of Sylosis, yet Middleton has delivered far much more than what I, and certainly many others, expected.
The album retains the classic sweeping, off beat yet melodic riffs that Architects are famous for whilst delivering an album unlike any of the predecessors. This is my album of the year for that reason, I think Carter's vocals sound as fierce as ever and the remaining members have shown that they can bounce back from an incredibly tough time, creating their best album yet.
Joe – Ought, Room Inside The World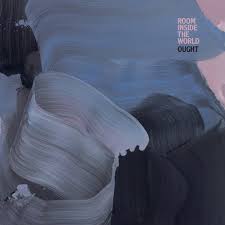 Cast your mind back to February 16th 2018. Canadian Art-rock band Ought released their third full-length record Room Inside the World. Recruiting London based artist Erin Lawlor for the cover art, Ought created one of this years most understated, vivid albums.
Room Inside the World opens triumphantly with Into The Sea, the chorus seems to describe the album perfectly 'fleeting, wanting, holding'. I find it hard to pick stand out tracks, not one of them feels unnecessary, nothing sits outside of the narrative, from the highs of Disaffection, to the horizontal poetry of Brief Shield, to the frenzied regret-piece Alice that closes the album. It is a joy, it has felt right in the dark nights of winter, and the long evenings of summer.
Room Inside the World, at first listen feels uneventful, but with persistence, it untangles itself to be a powerful, soothing, cathartic, meditative, collection of songs. In a strong year of musical releases, Room Inside The World sits head and shoulders above the rest, without ever really being aware of it.
Conor – Murkage Dave, Murkage Dave Changed My Life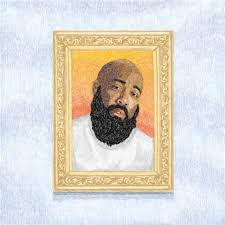 The album I was most excited for this year, even though I never really knew it was coming.
Murkage Dave makes the perfect mix of his older songs and new songs for the album, balancing old classics like Car Bomb with new releases such as Gotta Go DJ. Some of the best lyricism throughout the album, Murkage Dave takes his formula that has been described as 'folk songs for the streets' and manages to create an album of his life stories that also remains relatable – tracks like  Same Old Spot reminding me of being back home during the summer holidays.
I was lucky enough to see Murkage Dave play his first solo headline show this year and it was amazing to see how much of a clear impact this album has had on his fans.