To kick of summer, Insanity's resident gaming expert, Syed, went to Manchester Comic Con. 
Intro:
This year, Insanity had the pleasure of covering Manchester Comic Con for the very first time. Despite the smaller size of the event, it was quite enjoyable. The event had two halls, one was a sellers hall and the other focused on cosplay. The event also had several guest that had not attend an MCM Comic Con event such as Solid Snake from Metal Gear Solid, or as he's known in the real world, David Hayter.
Pros:
The event was organised in way that promoted movement and to allow you to easy get around, with several different paths to get to each of the different halls. Furthermore, re-entry was rather quick, especially in comparison to the London Comic Con. This may be due to the size of the building as it is a lot smaller than London's ExCel Centre is far bigger so a longer re-entry time is expected. Another major positive was the variety of options for those in cosplay, for example there was a booth that would provide you a 3D print of your cosplay (which is really cool!). As well various sellers that you would not see at London because of the high demand for stalls there.
Con:
I would say the only con for Manchester Comic Con would be that, despite of mentioned, there is actually very little to do, as you could only shop, see the guests or go to panel talks. There were plenty of seats, but very few games to try and play out, something London Comic Con has in abundance. However, I am certain this could be changed by perhaps allocating a few extra sections to the general seating area as it would help give some variety to the show.
Conclusion:
In conclusion, I would recommend going to Manchester Comic Con, if you live nearby to the event or have someone you can stay with. I would also recommend going with friends otherwise you would be rather lonely through much of the event due to the limited ways you could actually interact with people.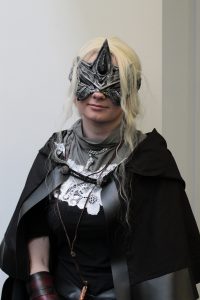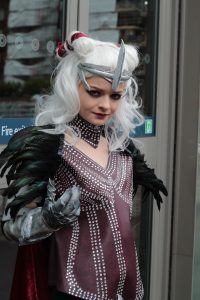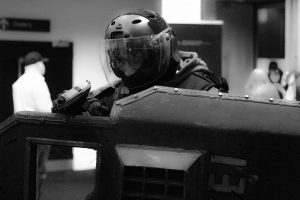 Words and photos by Syed Ali
Written 2nd August 2017