Please note that the calendar is updated less often than the organiser's website. Always check the organiser's website for up-to-date information and in case of any important changes or cancellation.

Double Down Tuesdays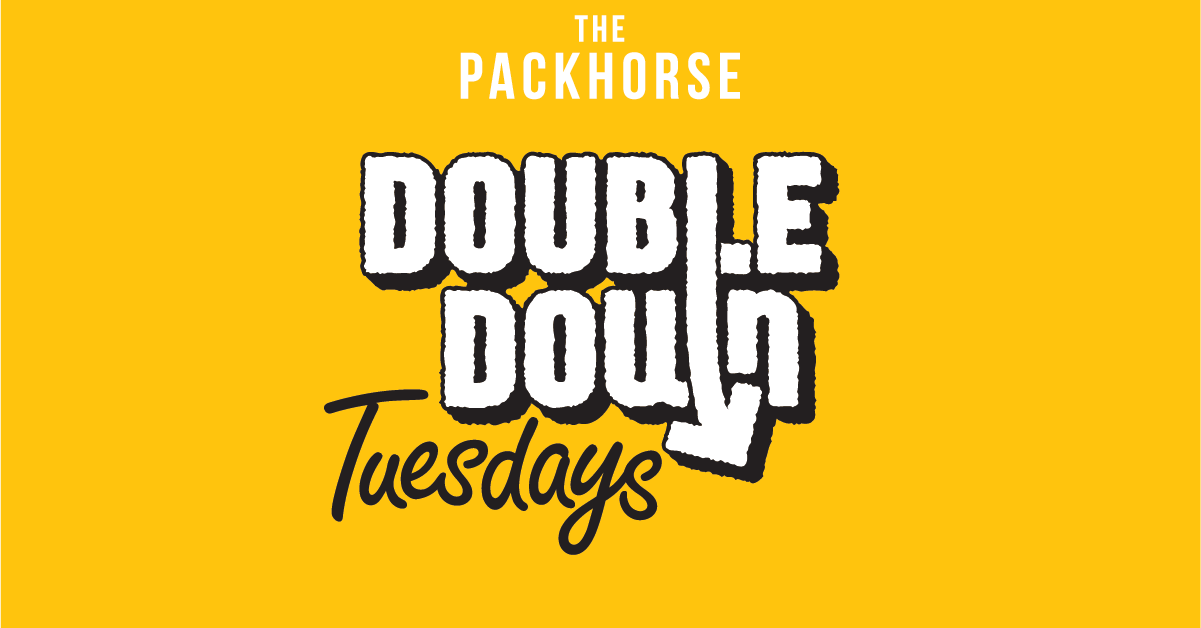 Every Tuesday from 5pm, you can double down on a range of items including pints, spirits, and our mouth-watering burgers. Who could say no to that?!
For the most refreshing (and best-value) pint in Egham, pay for a half pint of Amstel, Haze, or Wingman and bag yourself a full one.
Fancy a double? Get double measures of our house spirits for the price of a single. And, if you're feeling peckish, check out our discounted sharer sides or add another patty to any of our classic burgers for no extra cost!
*Offers not valid in conjunction with any other offer.
Bookings
Free entry – you can turn up on the night but if you'd like to reserve a table, please email [email protected].
Entry requirements
The Packhorse is open to the general public so everyone is welcome! Simply turn up with your photographic proof of age ID (driving licence, passport, PASS card or government ID).
Due to licensing restrictions, under 18s are not allowed in the bar after 8pm.
Venues code of conduct